Strategy behind Sony A99 DSLR detailed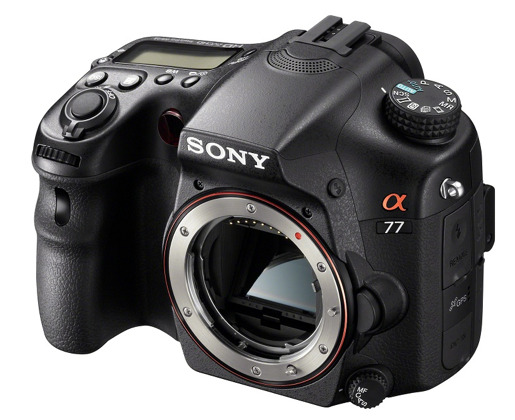 Sony is reportedly busy behind the scenes cooking up the A99, a DSLR that will rival offerings from Canon and Nikon. The specs for the camera are still up in the air, and it's not clear when the company plans on announcing the A99, but Sony Alpha Rumors has been talking to inside sources to try and figure out the exact strategy behind the camera. Sources suggest that the camera is aimed at those looking for professional video, with Sony taking note of the popularity of the Canon EOS 5D Mark II and Mark III in that particular area.
The idea is to provide the best video capabilities possible in a full-frame DSLR while still offering great photography performance. The A99 is said to be more mature than the A77, with much better video and a faster operating speed, and Sony is also hoping to tempt users with well thought out accessories and "clean image quality."
The hot shoe, flash light, and battery grip have all been designed with film making in mind. Filmmakers should find it easier to swap out the necessary accessories, and the redesigned battery grip should allow for easier video shoots. All of this has been achieved with the help of filmmakers and professional photographers, with Sony reportedly approaching such individuals two years ago to better understand what the camera should offer.
Specs for the Sony A99 are said to include a 24-megapixel sensor, with the camera capable of shooting ISO 100-25,600, expandable down to 50 and all the way up to 102,500. It's unclear when Sony intends to release the camera, but it could make a debut at the Photokina trade show in September.
[via EOS HD]