'Stranger Things' will (likely) be back for a second season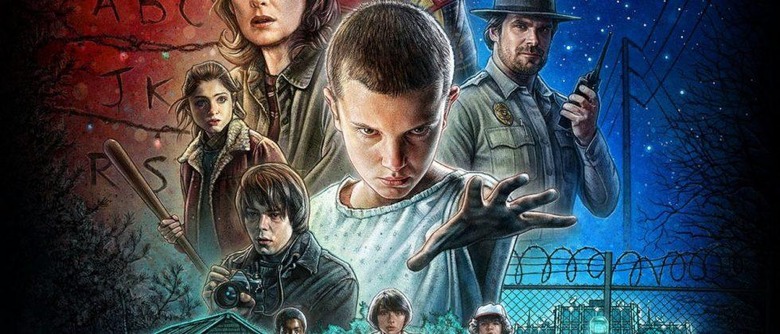 Netflix has a big summer hit on its hands called 'Stranger Things,' and we can expect to see a second season, at least if comments recently made by company CEO Reed Hastings are anything to go by. When asked about the show's future, Hastings said Netflix "would be dumb not to" release a second season. As is typical for Netflix, the company hasn't released any viewership numbers for the show; however, ratings are strong and expansive across the web, and social media reveals a largely very positive reception among viewers.
Stranger Things is set in the 80s and very obviously takes inspiration from the decade's most notable hits. The season pays homage to them in many ways, some subtle and others in-your-face (like Barb). The show keeps true to its 80s foundation down to the smallest detail, including in its artwork, logo, and soundtrack.
Speaking about both Netflix's business model and the show's reception to The Guardian, Hastings said:
Because we don't have advertising we are under a whole different model to not compare all the shows and rank other shows, because it kind of doesn't matter what everybody loves the most, it matters what you or I love most. You can get approximations ... if you look on IMDB the most popular TV show right now [is] Stranger Things, so that's a reasonable proxy. It's not that there's no data, just that we don't give out our data.
Still, Hastings did not outright say that Netflix would be ordering a second season — there's absolutely no reason to assume it won't, however, as it has ordered further seasons of shows that are seemingly less popular. Stranger Things can, at least at this point, be counted amongst the company's best hits, being right up there with Orange is the New Black, House of Cards, Narcos, and more.
SOURCE: The Guardian