Stranger Things season 3 teaser is a faux '80s mall commercial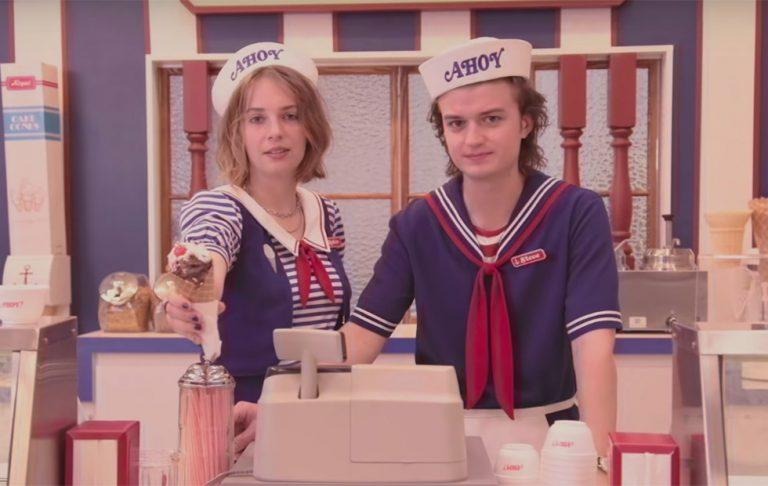 It's the summer of 1985 and the small city of Hawkins, Indiana, is home to a bustling mall, a new Netflix teaser for Stranger Things reveals. The trailer gives us our first official video for the upcoming third season of Netflix's streaming hit, marking the company's latest retro-themed teaser. Don't expect any hints of what season 3 will bring, though.
Stranger Things is set in the small midwestern town of Hawkins, the '80s theme being a central part of the show's appeal. Netflix has capitalized on this in the past with retro teasers, such as a faux news broadcast. This time around, the streaming company has introduced its viewers to Starcourt Mall, the hottest place to chill out in the summer of '85.
The company managed to work quite a bit of nostalgia into its season 3 teaser, including some big brand names you'd have been (and may still be) likely to spot in a midwestern mall. There's the cafeteria, too, and that's where we get our first glimpse of familiar faces...serving ice cream for Scoops Ahoy Ice Cream Shop.
At nearly a minute-and-half, there's a lot to enjoy about the teaser, but nothing much is provided as far as the actual Stranger Things storyline is concerned. We're not any closer to knowing what the upcoming premiere will bring. Didn't catch last season's nostalgic trailer? Check it out below.