Stormtrooper helmet bluetooth speaker goes on sale in time for 'Force Awakens'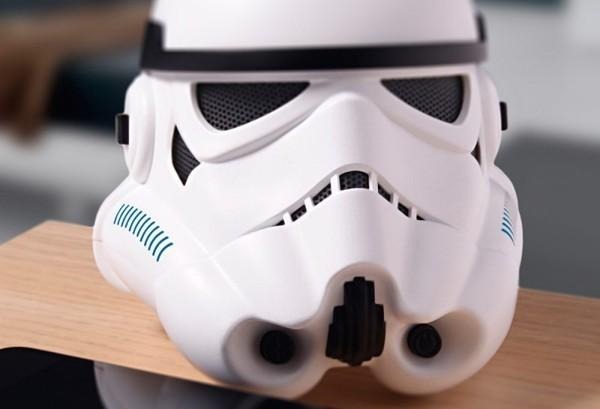 With the December 18th release date of Star Wars: The Force Awakens less than six months away, now is the perfect time to start rolling out the merchandising tie-ins. While not directly connected with the new movie, one item that might be of interest to music fans is this bluetooth speaker in the form of a Stormtrooper's helmet. The speaker comes from UK-based outlet The Fowndry, known for a number of geek-related goods, and will go on sale in October.
The 5W speaker features a rechargeable 400mAh lithium battery and USB charging cable, so it doesn't always need to be tethered to a computer or wall outlet. It is officially licensed Star Wars merch, and measures 10.5cm x 11.8cm x 12.7cm. It can connect to any smartphone, rebel or empire-based, via Bluetooth, but there's also a 3.5mm audio-in jack.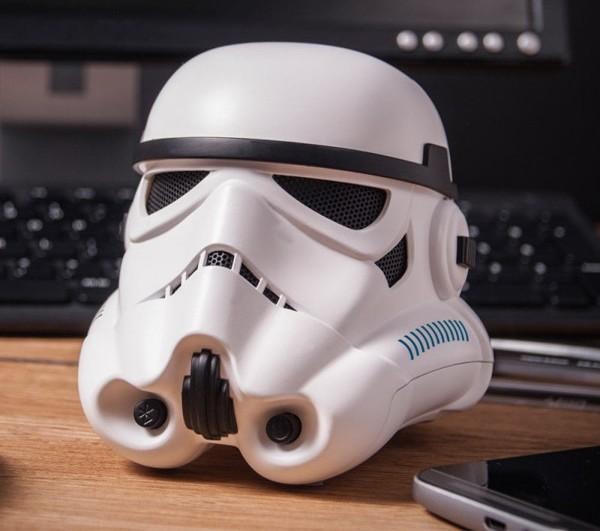 The Stormtrooper speaker will go on sale for 40 pounds (about $63), and pre-orders can be placed now. This sounds like it might make a great Christmas gift for any wannabe soldier of the empire.
If that's not enough, or you'd rather keep the speaker for yourself but still want to give something Star Wars-related when December rolls around, why not check out The Fowndry's Millennium Falcon-shaped multitool? This stainless steel, pocket-sized Millennium Falcon offers up 11 tools, including screwdrivers, bottle opener, wrenches, and a wire stripper. It will ship in September and is priced at 10 pounds ($15).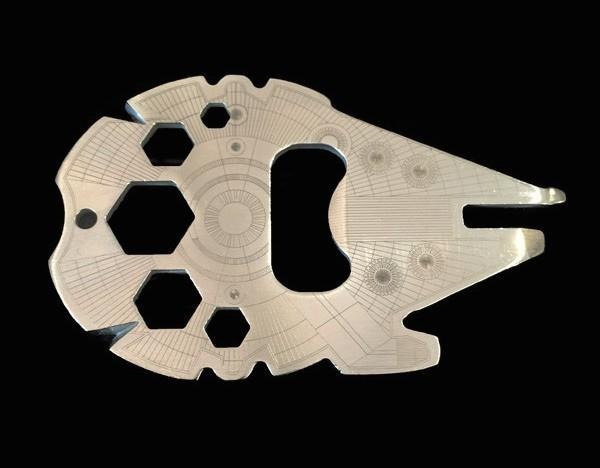 VIA CNet