Steve Wozniak says Apple is falling behind with smartphones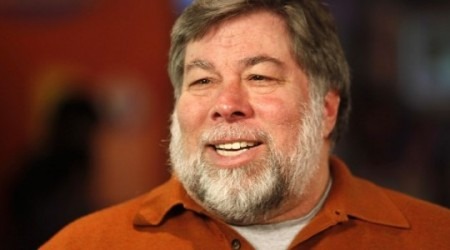 This isn't the first time that Apple co-founder Steve Wozniak has given the company a hard time, and it probably won't be his last, but today the co-founder said that Apple has fallen somewhat behind in the smartphone market with their iPhone, which is allowing competitors — namely Samsung — to catch up.
The comments come from an interview with German magazine Wirtschafts Woche, in which Wozniak discusses the importance of branding. Wozniak said that Apple is "somewhat behind with features in the smartphone business," and "others have caught up." Specifically, Wozniak mentions Samsung, who notes that the company is "currently making great products."
However, Wozniak is known for standing in line for every single Apple product launch just like any other customer, and he says that if Apple "made lousy products," he wouldn't be standing in line, which essentially means that while Apple still makes great products, other companies are slowly catching up to the Cupertino-based company.
Of course, all of this was translated from German, and Wozniak has been misquoted in the past due to translation errors from other foreign publications, but these quotes specifically seem pretty cut and dry. Then again, Wozniak isn't afraid to speak the truth on what he thinks about his former company, so his thoughts certainly aren't surprising.
[via MacRumors]