Steve Jobs taking a leave of absence from Apple due to heath concerns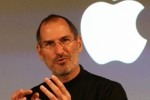 First there were plenty of rumors in reference to the personal health of Steve Jobs, enough in fact to flush him out to where he made a statement about it. It seems commenting on his health has only made situations worse for Jobs. Now Steve has come fourth again with a notice stating that we will be taking a leave of absence.
In the letter Jobs mentions that the curiosity around his health issues have only served as more of a distraction for not only him and his family, but Apple as a company as well. For the time being Jobs will leave the day-to-day work to Tim Cook. If all goes well jobs plans to return to duty in June. See below for full letter.
Team,

I am sure all of you saw my letter last week sharing something very personal with the Apple community. Unfortunately, the curiosity over my personal health continues to be a distraction not only for me and my family, but everyone else at Apple as well. In addition, during the past week I have learned that my health-related issues are more complex than I originally thought.

In order to take myself out of the limelight and focus on my health, and to allow everyone at Apple to focus on delivering extraordinary products, I have decided to take a medical leave of absence until the end of June.

I have asked Tim Cook to be responsible for Apple's day to day operations, and I know he and the rest of the executive management team will do a great job. As CEO, I plan to remain involved in major strategic decisions while I am out. Our board of directors fully supports this plan.

I look forward to seeing all of you this summer.

Steve