Stern Unveils Limited Edition Version Of Avatar Pinball Game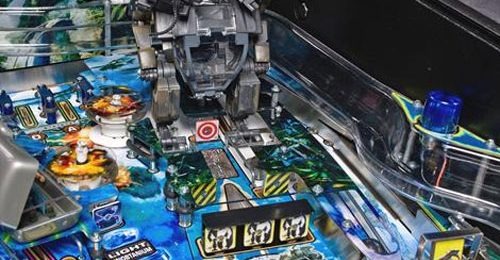 If you happen across an old school arcade in a mall today odds are you will run across some cool pinball machines that are based on some of the films that hit theaters recently. One of the companies that make these really cool pinball machines is Stern. Stern makes some version for your home too.
The latest of the limited edition Stern pinball machines to celebrate recent blockbusters is the Avatar machine and the thing is awesome. The special edition machine takes you to a Pandora where a shiny metal ball will bash anything in its path. All of the queues from the film integrated into the machine are very impressive I really like the walking robot mech and the Sully character lying in the control bed for his avatar.
Stern is building only 250 of these things and each of the limited edition machines will have a special plaque and a certificate of authenticity. Each of them will sell for a whopping $5,499. You can see the machine in more detail on the video below.