SteelSeries teases Ion Bluetooth game controller for smartphones, tablets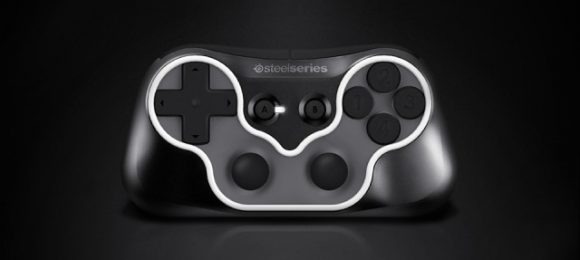 Gaming peripherals maker SteelSeries has outed a new device called the SteelSeries Ion Bluetooth controller that's designed to enhance the gaming experience on smartphones and tablets. There are increasingly more console quality games heading to mobile, but the touch controls on handsets and tablets don't provide the same feel of a physical game controller.
The SteelSeries Ion Bluetooth controller is designed to offer the same full game controller experience, but leaves out all the bulk. This way it can be just as easily portable as your mobile devices. The Ion is roughly the size of a business card and about an inch thick, yet molded to fit the contours of your hands.
Besides weight and size, battery life is just as important for portability. And, the Ion doesn't disappoint, packing a 20-hour rechargeable battery. SteelSeries expects to ship the Ion in the second quarter or early third quarter of 2012. Pricing hasn't been announced yet.
[via VentureBeat]