SteelSeries Sensei [RAW] gaming mouse now shipping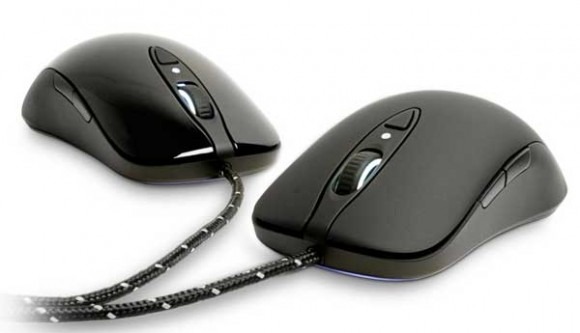 SteelSeries has announced that it is now shipping a new gaming mouse called the SteelSeries Sensei [RAW]. The mouse comes in two versions including a glossy version and a rubberized version. The two versions of the mouse only differ in the covering on top. Either version of the mouse will sell for $59.99 and is available now.
The SteelSeries Sensei [RAW] differs from the previous SteelSeries Sensei gaming mouse in that the [RAW] version lacks the 32-bit ARM processor that the older Sensei about uses. The new mouse has professional grade laser sensor and an adjustable sensitivity range from 1 to 5700 CPI. The mouse has large DPE material feet on the bottom for smooth gliding action.
It also has a 6.5-foot anti-tangle black and white cord covered in braided nylon. Other features include bright white LED illumination in three zones that can be configured with different levels of pulsation. The mouse is designed to be ambidextrous for right or left-handed gamers.