SteelSeries Rival 700 Mouse Review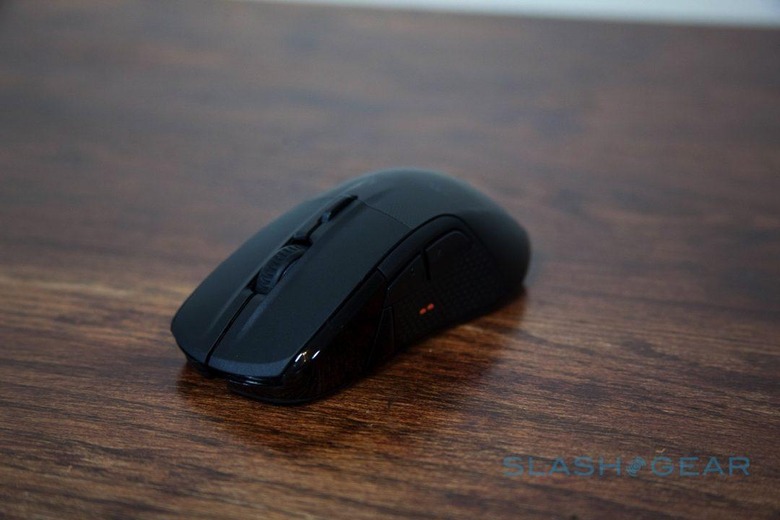 When the average user goes to buy a mouse, they usually don't care much about it, aside from the fact that it works, and is comfortable. However, when a PC gamer is in the market for a new mouse, there are a plethora of options that need to be considered. Buttons, sensors, weight, and more can all affect how your device performs during a game. Today, we're going to take a look at the Steelseries Rival 700.
Overview
It's rare to see a mouse that introduces a truly new feature, that isn't merely cosmetic in nature. The Rival 700 is the first mouse to include tactile feedback. That's right, this mouse will vibrate to let you know that your ult is ready, or to indicate that your health is low. The alerts can be triggered by any number of in-game events, which can give you an edge on the competition.
In addition to the tactile feedback, the mouse can also relay information via the OLED screen that's on the side of the mouse. The screen can be used to display information about your current stats on headshots, K/D ratio, and more. And when you're not gaming, you can set it to display a gif, or a static image to let people know exactly whose mouse it is.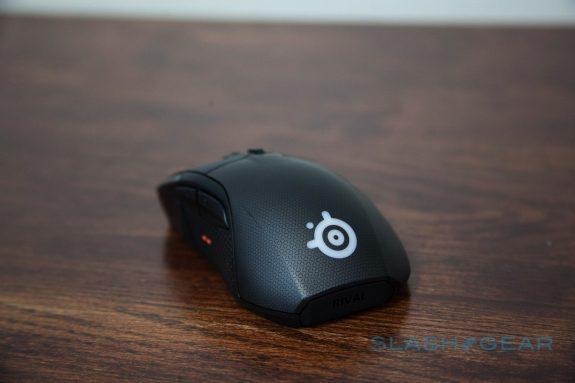 The mouse weighs 135g, which is a little on the heavy side for a gaming mouse, but not overly so. It uses an optical PixArt PMW3360 sensor, which has zero hardware acceleration. The CPI can be adjusted between 100 and 16,000. It features four customizable buttons, in addition to the scroll wheel and standard left and right buttons. Three of these are thumb buttons, and the fourth is just below the scroll wheel, and is primarily used for changing CPI settings.
There are a number of hardware customizations that you can do with the mouse, including swapping the top cover, and switching the sensor out for a Pixart 9800, which is a laser sensor. You can also custom print a nameplate, if you have a 3D printer. None of these are included in the box, so you'll need to purchase them separately.
First Look
When unboxing the mouse, I found two different USB cables included. One is a 1m standard cable, and the other is a 2m braided cable. I like the idea of swappable cables, simply because depending on your setup, the you might want a shorter or longer one. The cable does have a proprietary connector, which I'm generally against. In this situation, I'm not opposed to it, because it connects to the bottom of the mouse, and locks into place. This makes a solid connection, meaning that there is zero risk of it accidentally getting pulled out.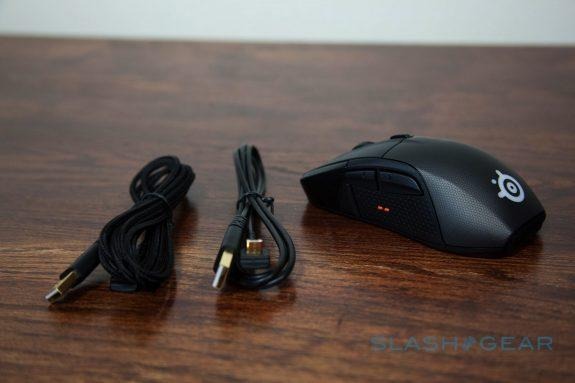 The overall texture of the mouse is nice. Steelseries is using a new rubber texture on both of the sides, which feels really good in my hand. It took me a few minutes to figure out what the small orange thumb buttons were on the side of the mouse. They turned out to be nothing more than raised indicators that let you know exactly where your thumb was. This is similar to the little bumps on your F and J keys on any standard keyboard.
Software
The SteelSeries Engine 3 software is pretty straightforward and easy to use. You can remap all of the buttons, setup macros, and customize your color options pretty easily. You can also adjust things like your CPI, lift off distance, polling rate, and more.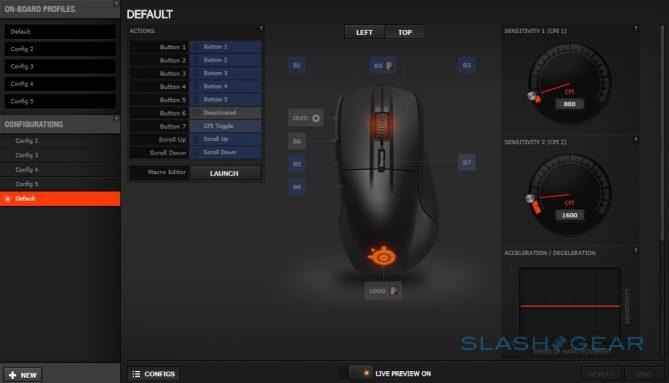 The Rival 700 also uses the Gamesense software, which is designed to further customize your mouse based on the game you're playing. The idea is that you can select a game, and setup your mouse to react to different in-game events. There's actually quite a bit you can do with this, including setting up that great tactile feedback that I mentioned up top. This is the only way to take advantage of that feature, as well.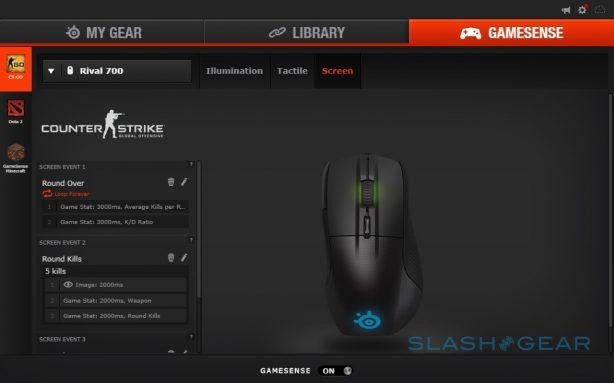 While the Gamesense software works really well, there is one major drawback here. Currently, there are only 3 games supported by it. These are CS:GO, DOTA, and Minecraft. If you're not playing one of these, your mouse is considerably less interesting. Your tactile feedback is gone, and your OLED screen is pretty much just stuck with a gif or a static image. This is a huge disappointment, as there's nothing on the SteelSeries website to suggest that these features only work with three games.
Functionality
The Rival 700 is an extremely comfortable mouse. The texture and feel of it is really nice, and it's probably one of my favorite mice that I've used in a while. I like a heavy mouse, so I wasn't bothered by the 135g weight, though others might not feel the same way. All of the buttons were easily accessible, and thanks to the little thumb indicators, I never really questioned where my thumb was in relation to each of the three thumb buttons.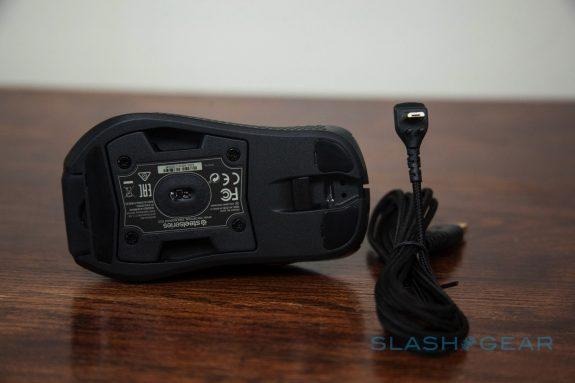 While I like the idea of having a small OLED screen on my mouse, I didn't find much use for it outside of the novelty. And since I don't really play any of the three games that really take advantage of the software that controls it, there is little for it to do, other than show a static image or gif.
Equally disappointing is the tactile feedback, which again only works for three games: CS:GO, DOTA, and Minecraft. It works great for those games, and the vibration seems to have no effect on the mouse movements. I'd be a lot more excited about this feature if I could use it with Overwatch, which has been my game of choice lately.
Conclusion
The Steelseries Rival 700 is a great mouse that's crippled by its software. The single biggest selling point for the mouse is the tactile feedback, and until they allow this feature to be used with a lot more games, it's one that most won't use. The OLED screen is also a disappointment for the same reason. I'm not sure that I'd really want to look down at a screen on my mouse, but perhaps if the feature worked with the games I played, I might find a reason.
If you ignore the missed opportunities of those features, the mouse is actually pretty great. It looks good, feels great, and performs exactly the way I want it to. If you're looking for a solid mouse, the Rival 700 is definitely it. But with a $100 price tag, you might want to wait until they add more games to their Gamesense software, it's going to be hard to justify the cost.