SteelSeries H Wireless gaming headphones support virtual 7.1 surround sound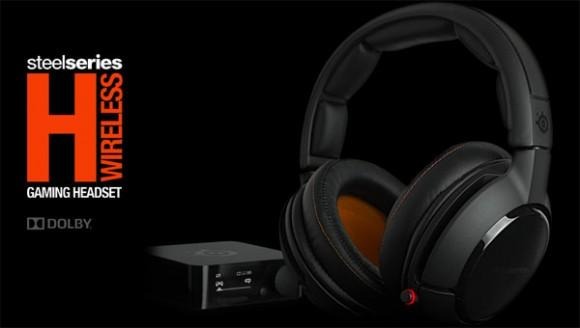 SteelSeries has added a new wireless gaming headset to the line of gaming accessories and peripherals that the company is famous for. The new headphones are called the SteelSeries H Wireless Headset. The wireless headphones are compatible with multiple platforms including computers, mobile devices, game consoles, and home entertainment devices.
The headphones use three different Dolby technologies. The Dolby tech includes Dolby Digital, Dolby Headphone, and Dolby Pro Logix IIx. The headphones offer 7.1 channel virtual surround sound. SteelSeries says that it designed the headphones to have no lag.
The headphones used a fixed-latency frequency hopping system that constantly searches for the best audio frequency to provide uninterrupted playback for the listener. Gaming features of the headset includes ChatMix. That feature allows the user to control the balance between the game audio and chat audio.
LiveMix is a feature that automatically reduces game audio to the users chosen level when game chat is detected. The headset comes with a pair of 20-hour lithium ion battery packs. One of the packs is designed to charge while the other is in use for uninterrupted play. The transmitter box is also the battery charger. The headphones are available now for $299.99.
SOURCE: SteelSeries