SteelSeries Drops limited edition Sudden Attack Ikari mouse and QcK mouspad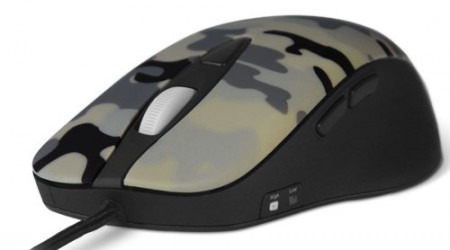 Gaming gear is typically high on the list of gift items that the average PC gamer wants during Christmas. A new mouse and mouse pad would be welcome by most PC gamers, especially if they are cool and limited edition. SteelSeries has announced a limited edition version of its Ikari mouse and QcK mouse pad.
The Ikari mouse has a camouflage paint scheme and the mouse pad has custom artwork from the Sudden Attack video game. I have never heard of this game, evidentially it is a popular online shooter in Asia.
The mouse has programmable macros for RTS and MMO games and a sensor that is good for 40,000 samples per second. The mouse also features FreeMove tech that can be set to kick in and correct the gamers movement. The mouse pad is covered in cloth and is 6mm thick. The Ikari mouse sells for $79.99 and the QcK mouse pad sells for $11.99.