SteelSeries Apex M750 mechanical keyboard has Discord integration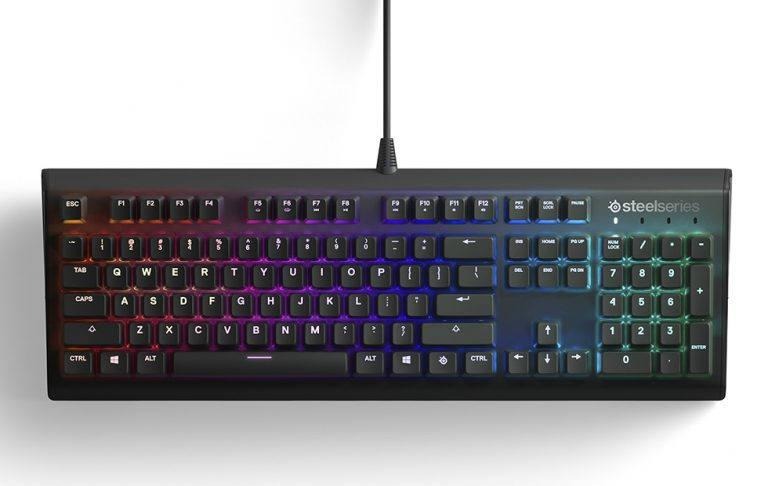 SteelSeries has launched the Apex M750, a mechanical keyboard designed for gamers who want something colorful, capable, and with Discord integration. The M750 features QX2 mechanical switches, plus RGB lighting with every key and the company's own Engine Apps, the latter of which works with the Discord messaging platform. Thanks to the integration, Discord users will get notifications for chats and more in the form of lights.
There's no shortage of mechanical gaming keyboards on the market, but SteelSeries is hoping to make its product stand out from the bunch via a slew of features. Users are able to customize notifications for various Discord alerts, such as when a new message comes in. As well, there's the ability to create customized lighting effects by simply uploading an animated GIF. If you'd rather have your keyboard's lights match whatever music you're listening to, the company makes that possible via its Audio Visualizer.
As well, SteelSeries says that its Engine Apps now has an integration with strategic shooter Gigantic for a combination of haptic and reactive illumination feedback. Light effects can be synced across both this keyboard and other gear with Prism via PrismSync. In-game events can also be set to influence the lighting, with the keyboard serving as a real-time alert for stuff like cooling down in-game, low ammo, and more.
As far as construction is concerned, the Apex M750 features a core made with what SteelSeries describes as aerospace aluminum, making it both durable and stable. The overall look is a dark gun metal sort of color, one that contrasts nicely with the RBG lighting that is built in. The QX2 switches, meanwhile, feature a combination of 'whisper quiet' operation and a low level of force, as well as a linear actuation point. The company guarantees its switches' have a lifespan of 50 million key presses.
SteelSeries is offering the Apex M750 through its website now for $139.99 USD. Buyers can optionally add a wrist rest to the keyboard for an additional price of $14.99 USD.