Steampunk Iron Man Costume Wins Marvel's Costume Award at New York ComicCon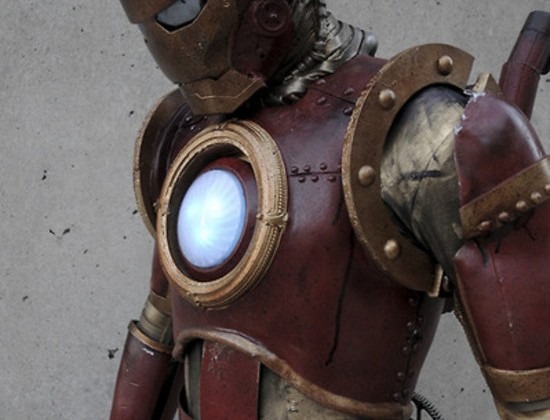 Our love for steampunk, which has been obvious from the get-go, has just been doubled. Over the weekend, New York was home for some of the biggest fans in comic books, and they descended upon the New York ComicCon event. During that event, Marvel held their costume contest, and one look at this design and you'll immediately realize why it won. A stagger depiction of what Iron Man would look like in the guilded age, this steampunk Iron Man is just about one of the most interesting things we've seen in a long time.
Unfortunately, there's not a lot of information about how the costume was made, or even about the designer. While the picture may speak 1,000 words, we'd still like to know all of the details regarding the suit's construction, and about the designer. For now, though, we'll just have to take staring at it, and be happy with what we have.
[via The Daily What]