Steam Summer Sale Just Started, Enjoy The Savings!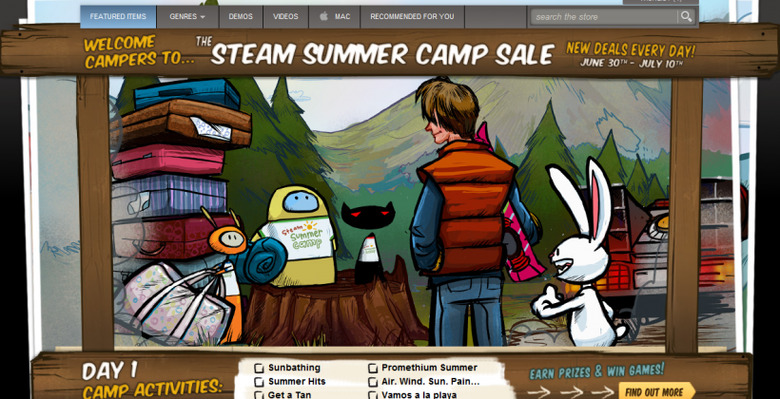 I know lately the news has been covered with all sorts of mobile phones and Google+ but another big thing is going on right this moment for all you PC Gamers. Yesterday the Steam Summer Sale kicked off and you can get the best deals on PC (and a few Mac) games of the entire year. Steam saves some of their biggest deals and game packs for the summer.
From June 30th to July 10th Steam will be offering huge savings on all the biggest PC games of the last year or so, with new deals going up every single day. Today they have a pretty solid list of games on sale like Portal 2 for only $33 and even Medal of Honor for the low price of $10 and some change. Sales today also include The Witcher 2, Borderlands, Back to the Future, Dawn of War II and a hugely popular seller the Valve Complete Game Pack for only $49.99 (usually over $200).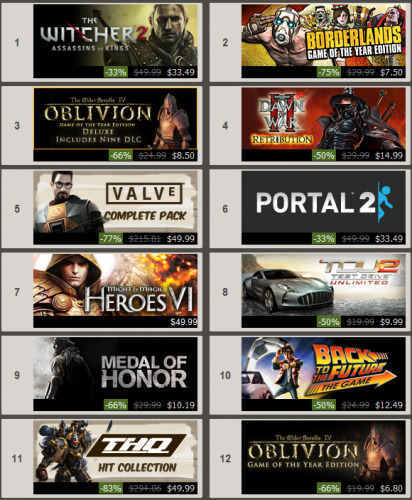 The Steam servers are getting hit pretty hard with everyone and their dogs downloading tons of games so be patient. The biggest deals are always the Game Packs where you get all the good stuff from each developer. Check out all the game packs for this summer by clicking here.
[via Steam]