Steam Controller iFixit teardown reveals highly repairable modular design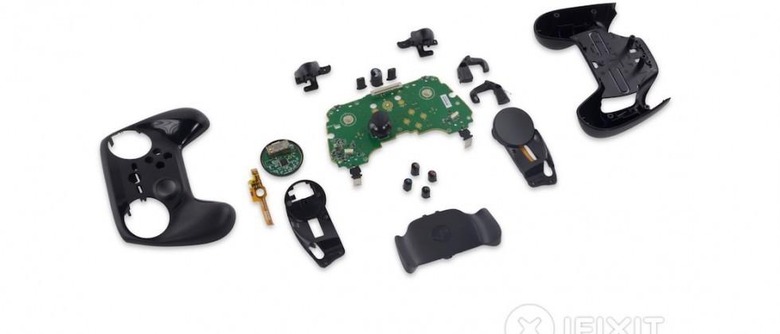 While the teardown experts iFixit have been busy lately with a number of new Apple products, they've found time to open up and offer a peek inside the Steam Controller, Valve's new gaming accessory that offers a completely different experience with its dual trackpads. iFixit found that at first glance the internal components weren't that different from what in other standard gaming controllers these days, but they came away very pleased with how little glue was used and how easy it could be repaired.
iFixit wrote that getting inside the Steam Controller was a snap, with a few screws making disassembly quick and simple. Once opened up, they found three different PCB boards, including two small, round ones behind the trackpads.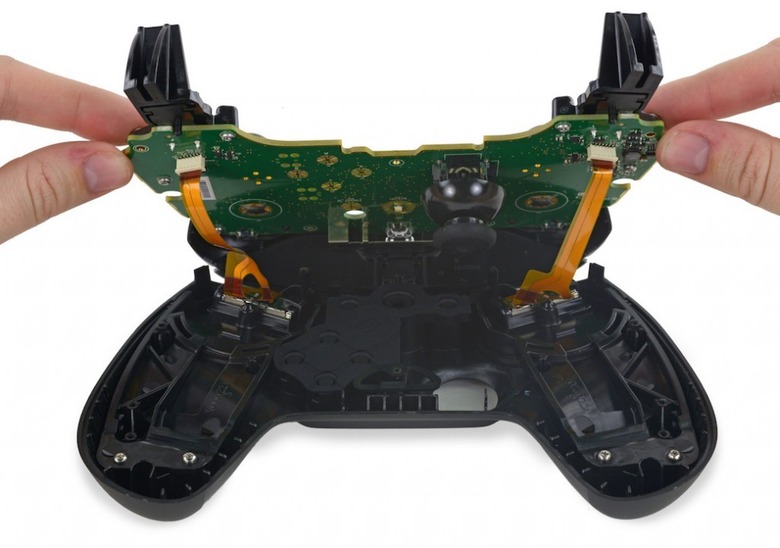 Among the minor difficulties they experienced were the ribbon cables that connected the trackpads to the underside of the motherboard, and the glue that was used on the back of the pads to secure them in their brackets. The one serious hangup they had was that the analog stick is actually soldered to the motherboard, meaning the part that most likely to suffer wear over time is the most difficult to replace.
In the end, iFixit gave the Steam Controller a 8 out of 10 in repairability, a strong score for those who prefer to take their devices apart and tackle parts replacement themselves.
SOURCE iFixit