Starbucks rolling out wireless charging stations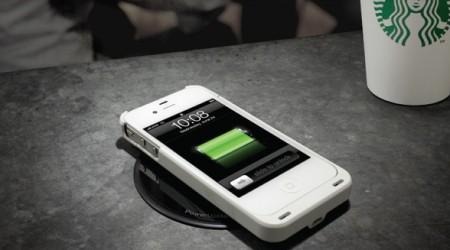 Starbucks has introduced a new way for its customers to charge up their devices: wireless charging stations. The new offering is rolling out now, having kicked off with the company's San Francisco stores. If you're not in that area and want to take advantage of the feature, you might have to wait a while: the roll out is planned over the next three years.
According to the company, the wireless charging stations support all PMA standard wireless charging devices, and works the same as any other wireless charging station: placing the phone on the designated spot and letting it chill while the magic happens.
The charging stations use Duracell Powermat charging pads, and will eventually arrive at more than 100,000 Starbucks tables across the franchise's various stores in the United States. Such a move aims to match the rate at which wireless charging becomes more common, and provides additional charging options for increasingly mobile customers.
Obviously, in order to use the wireless charging pads, you'll need either a device that supports such technology or a case for your mobile that supports it.
VIA: USA Today