Star Wars: The Rise Of Skywalker Final Trailer Lands As Ticket Sales Begin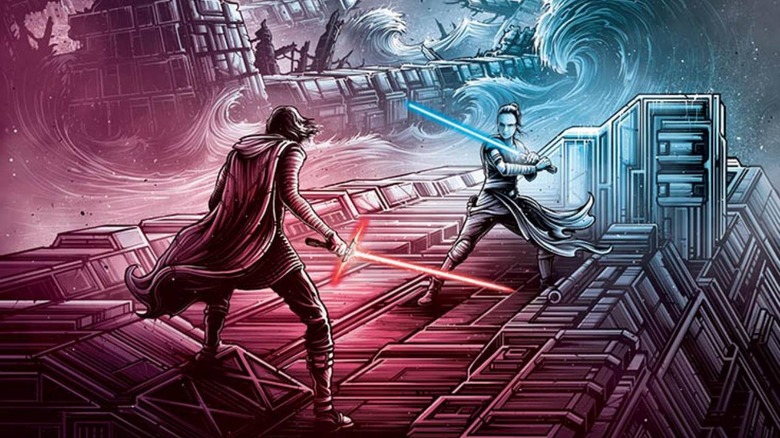 Move over superhero films. The next few months will perhaps be dominated by a different genre of fantasy that will be the talk of the town for the months following. This December will mark not the end of the Star Wars saga but the end of the Skywalker story. And if the final trailer for The Rise of Skywalker is any indicator, it will finally be answering the biggest mystery in the franchise since 2015: Who is Rey?
The Internet is filled with theories on Rey's origin story and it may finally be put to rest this year. Presuming Disney and Lucasfilms won't make it a jumping board for another set of Star Wars trilogies (yes, plural) for years to come. But before that answer comes, fans are expected to be treated to twists and turns and tearjerkers that have been teased for the past trailers.
Palpatine's presence is even more palpable now, with his shadow and silhouette making cameos. There will be similar "cameos" from Luke (dead in the film) and Leia (dearly departed in real life) to pull at heartstrings. And what is that foreboding line from everyone's favorite golden comic relief?
Star Wars Episode IX: The Rise of Skywalker premieres December 20 but, of course, there are tons of ways to get exclusive dibs at seeing it before everyone else on the 19th. Ticket sales have begun as well as promos and events to prepare for its theatrical release. Including, of course, a marathon of all the previous 8 films. Yes, you'll have to sit through the bad ones as well.
While the Skywalker Saga will end this December, as the trailer makes it clear, legends live on. It will definitely be interesting to see how Disney and Lucasfilm will move forward after this when all of their "spinoffs" have mostly focused on the past.