Star Wars Stormtroopers invade Fortnite today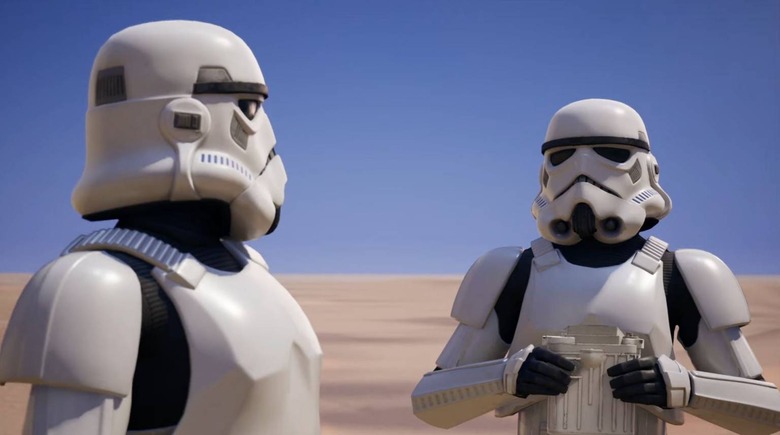 Fortnite has had no lack of crossovers with other media franchises, and today, we're getting a small one with Star Wars. When you log into Fortnite today, you'll see that there's a new Imperial Stormtrooper skin up for purchase in the game's shop. Assuming you're buying a certain Star Wars game that's coming out today, you can even get that skin for free.
We're talking, of course, about Star Wars Jedi: Fallen Order, the latest game from Respawn Entertainment. Fallen Order launches today, and if you pick it up from the Epic Games Store, you can get this Stormtrooper outfit for free. This promotion runs until November 30th, 2020, so you've got more than a year left to take advantage of it.
Strangely, this Stormtrooper skin seems to be the extent of this Star Wars crossover. As far as we can tell, there's no new mode to go along with this skin as there has been with previous crossovers. For instance, during Fortnite's Avengers crossovers, players were given the chance to fight over the Infinity Gauntlet and potentially become Thanos.
It's always possible that this is just a taste of things to come. If you were hoping for a more substantial Star Wars crossover, you might just get it next month when Star Wars: The Rise of Skywalker hits theaters. In fact, given Disney's willingness to do crossovers with Fortnite in the past, it would almost be strange to not see one for Episode 9.
In any case, the Imperial Stormtrooper skin is in the item shop beginning today. Epis says the skin will only be available in the shop until November 17th at 7 PM Eastern, so if you want to buy it, you'll need to do it quickly.