Star Wars Resistance animated series debuts first trailer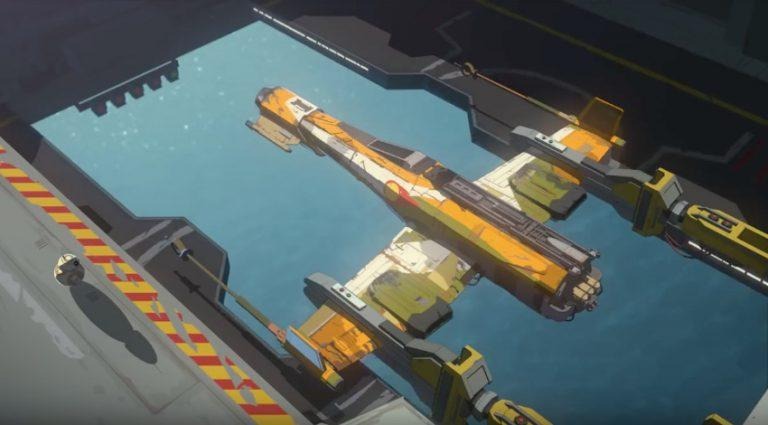 Star Wars animation fans may not have any more episodes of Rebels to look forward to, but an all-new series is only a few month away. Disney and Lucasfilm have revealed the first trailer for Star Wars Resistance, along with confirming its debut on October 7th. The new show will take place before the events of The Force Awakens, and focus on General Leia Organa's rebel fighter pilots and their fight against the First Order.Resistance will tell the story of Kazuda Xiono, a new recruit to Leia's squad of pilots, and his first task of participating in a spying mission on the First Order. The droid BB-8 will be there to assist the young hero, while Poe Dameron (voiced by Oscar Isaac) will act as a guide and give orders. A synopsis of the pilot includes that Xiono will start off working undercover as a mechanic on a planet full of new aliens and creatures.
Based on the trailer, the show features a bright, colorful cel-shaded animation style, along with plenty of kid-friendly humor and dialog. Fans of Clone Wars and Rebels should be pleased to hear that veterans of those shows, including Dave Filoni of Lucasfilm Animation, will be executive producers on Resistance.
The first episode of Star Wars Resistance will premiere on Disney Channel on October 7th at 10pm ET, followed by airings on Disney XD at a later date.
SOURCE Disney