Star Wars production crippled by broken leg, adds new faces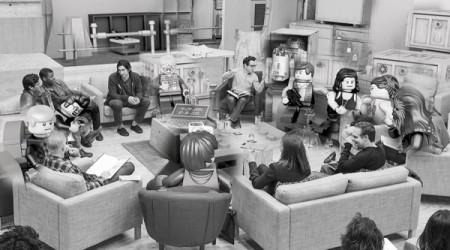 The next installment of Star Wars may have brought the old cast together again, but one who's been hobbled may have instead hobbled production altogether. Harrison Ford, who suffered a broken leg when a door came crashing down on him, is being cited as the reason production on the film is taking a brief hiatus.
For two weeks, JJ Abrams is giving the cast time to reflect on just what a Jedi is — or so we assume. Walt Disney Studios says that while Ford heals, production will grind to a stop. Ford is said to be recovering from surgery after his accident.
Shooting was originally set to continue while Han Solo did his recovery thing, but that's evidently not possible now. "In August, the team will take a brief two-week hiatus while adjustments to the current production schedule are made as actor Harrison Ford recovers from a leg injury" said Disney. Filming is still said to be wrapping up this fall, and a December 2015 release is still targeted.
Ford is joined by original cast members Mark Hammill and Carrie Fisher, as well as a host of new additions including Crystal Clarke and Pip Anderson — both chosen from a recent open casting call. The duo were chosen from over 37,000 hopefuls on 11 cities across the globe.
Source: Star Wars