Star Wars: Jedi Fallen Order First Look Has 15 Minutes Of Gameplay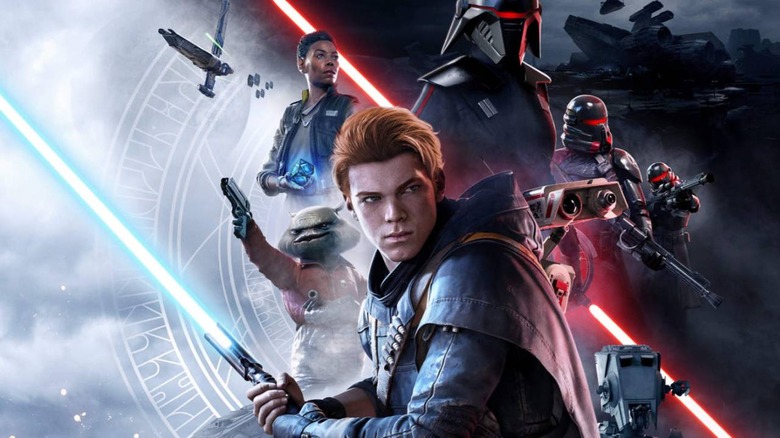 During its E3 2019 event today, Electronic Arts talked about Star Wars: Jedi Fallen Order, its upcoming game first detailed weeks ago. EA did things a bit different at E3 this year compared to in the past, choosing to broadcast details about its games every 30 minutes. Star Wars: Jedi Fallen Order kicked things off with an exclusive new look at gameplay.
Star Wars: Jedi Fallen Order is a single-player adventure game set after the events we saw in Star Wars: Episode III. The game's reveal trailer went live weeks ago, and now EA has provided 15 minutes of pure gameplay. This provides fans with their first solid look at the upcoming Star Wars game title.
EA warns that viewers are seeing alpha game footage, so some things may be a bit different when the game officially hits the market. The gameplay footage shared by EA paints a positive picture, showcasing a gorgeous, highly detailed glimpse of the Star Wars universe, as well as multiple battles involving a lightsaber and few demonstrations of a force power that appears to slow time.
We see the player acquire skill points during gameplay, including after vanquishing a giant spider-like creature. Tasks appear with small missions for the player, helping them progress in the storyline alongside audio from other in-game characters. Overall, based on what we saw, the game looks and sounds like a faithful Star Wars offering, one that doesn't include the missteps from Battlefront 2.
The new Star Wars: Jedi Fallen Order game is being developed by Respawn, the same studio behind Apex Legends, which is next on EA's schedule for an E3 broadcast. The new Star Wars game will be released on November 15 for the Xbox One, PlayStation 4, and PC.