Star Wars: Episode 9 Release Date Revealed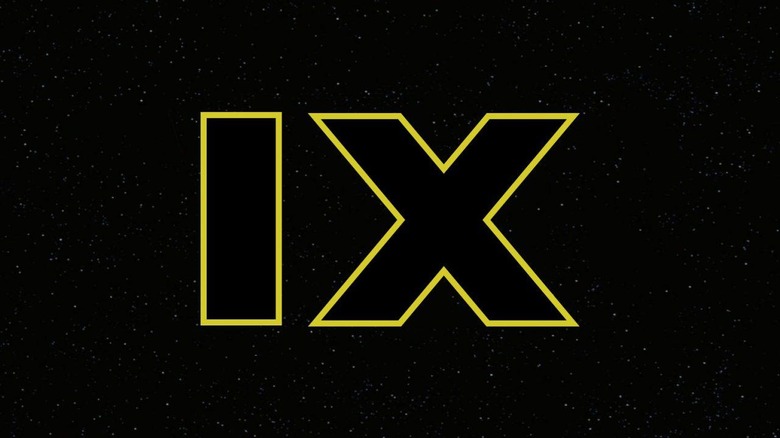 Most of the Star Wars-based attention will be on The Last Jedi for the foreseeable future, but Disney took the time today to announce the release date for Star Wars: Episode 9. Still without a proper title, Episode 9 will wrap up the third trilogy of mainline Star Wars films, presumably finishing the story that involves Rey, Finn, Poe, and Kylo Ren.
Episode 9, as it turns out, is going to break with the precedent set by Rogue One and Episodes 7 and 8. Instead of releasing during the holiday season, Episode 9 will instead launch on May 24, 2019. That means we'll only have about a year and a half to wait in between Episodes 8 and 9 instead of the two years we'll have waited between Episodes 7 and 8 by the time the latter releases.
Obviously, don't expect any real details about Episode 9 for quite some time. We're still eight months out from the release of The Last Jedi, and after that, Disney will look to begin promoting its Han Solo film, which is coming up in 2018. Don't expect Disney to really start talking about Episode 9 until later in 2018 at the earliest.
In the meantime, though, the marketing machine for The Last Jedi is getting underway. We were just recently treated to the first teaser trailer for The Last Jedi, which shows us Rey as she begins her training with Luke. We were also given glimpses of other main characters, including Kylo Ren, Finn, and even Captain Phasma.
Disney didn't just announce the release date for Episode 9 today, but also for the next Indiana Jones film. Currently untitled, the next Indiana Jones film will release on July 10, 2020 with both Steven Spielberg and Harrison Ford attached to the project. Stay tuned, because it won't be long before more Star Wars information comes down the pipeline.
SOURCE: Disney