Star Wars Battlefront II gets new Capital Supremacy mode on March 26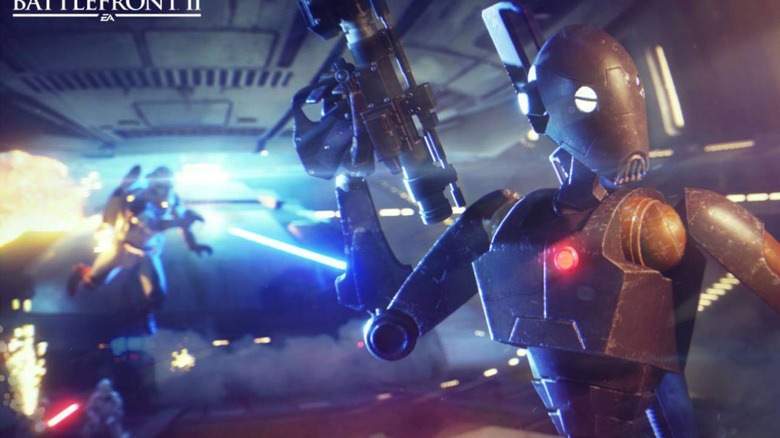 On March 26, aging game Star Wars Battlefront II will get an update that brings a new mode called "Capital Supremacy" set during the Clone Wars era of the franchise. The game mode will be set in Pipeline Junction West on Geonosis, as well as in the interior of the Separatist Dreadnought and Republic Attack Cruiser capital ship. According to EA, players can expect non-linear ground battle gameplay.READ: SWBF2 loot box controversy hits EA where it hurts
The new game mode will involve two teams with 20 players each, both with the aid of a dozen AI troopers per team. This mode will introduce the Separatist BX Commando Droid and Republic ARC Trooper reinforcement units to the game, both in the Infiltrator class.
Players are deployed amid the Clone Wars in this mode, entering the game in the middle of an open-ended war zone where humans and droids battle. Teams must use the resources at their disposal, including vehicles, reinforcement units, and trooper classes, to try and control at least three out of five command posts located on the ground.
This marks the first time a PVP game mode in SWBF2 has featured AI-controlled troopers in addition to human players. By taking control of the majority of ground command posts in the "Ground Phase" of this mode, teams will be issued reinforcements displayed as tickets in a progress bar.
The team that gets enough reinforcement will win the Ground Phase and move on as attackers taking on the enemy's capital ship. Overall, the more reinforcements the attacker gets, the stronger they'll be for the Invasion Phase, which has attackers attempting to destroy the enemy capital ship from within.
Only human players will fight in the Invasion Phase, leaving all the AI-controlled troopers on the ground. Attackers will win if they manage to hold off the enemy and take down the ship, but if the enemy takes out too many of their reinforcement tickets, the game mode puts players back into the Ground Phase to try again.
The new game mode will be available as a free update starting on March 26.