Star Wars: Battlefront goes free on Xbox One for EA Access members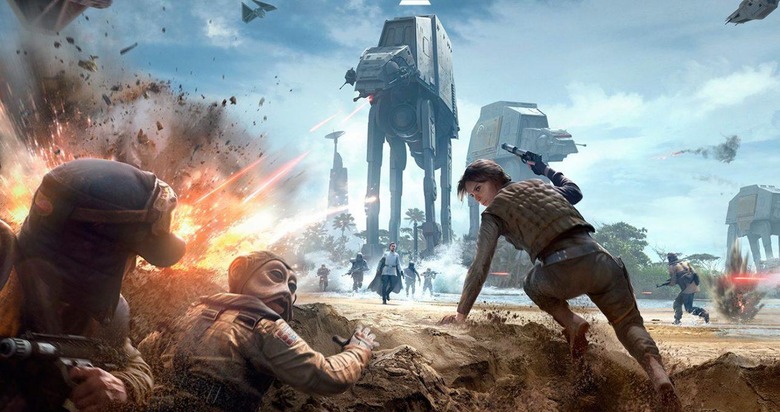 Rogue One hits theaters this week, and so the currently most popular Star Wars game, Battlefront, is getting all the perks ahead of time. Game owners just got access to the Rogue One DLC on December 6th, and now some Xbox One owners are getting another special perk: free access to the game, assuming they have an EA Access subscription. The subscription, of course, provides access to the EA Access game vault.
An EA Access subscription costs $4.99/month or $29.99/year, depending on how you pay for it. With it comes unlimited free access to full EA games, assuming you have an Xbox One, as well as some perks like early trials for some titles and a discount on some digital downloads. One of the newest perks is the addition of Star Wars Battlefront.
The game is now more than a year old, and though there are some valid complaints about it, many Star Wars fans have ultimately been satisfied with the title. The game is back in everyones' sights again thanks to the new Rogue One expansion for Season Pass holders, giving everyone a teasing glimpse of Rogue One before the movie hits theaters.
The Rogue One DLC doesn't appear to contain any spoilers, but it does lend some wonderful clues about what may show up in the movie. You won't have to wait long to catch the show in theaters, though, as it releases this upcoming Friday. Can't get enough Star Wars? Check out the timeline below for related news and gadgets!
SOURCE: EA