Star Wars Battlefront 2 public beta starts tomorrow on PS4, Xbox One, PC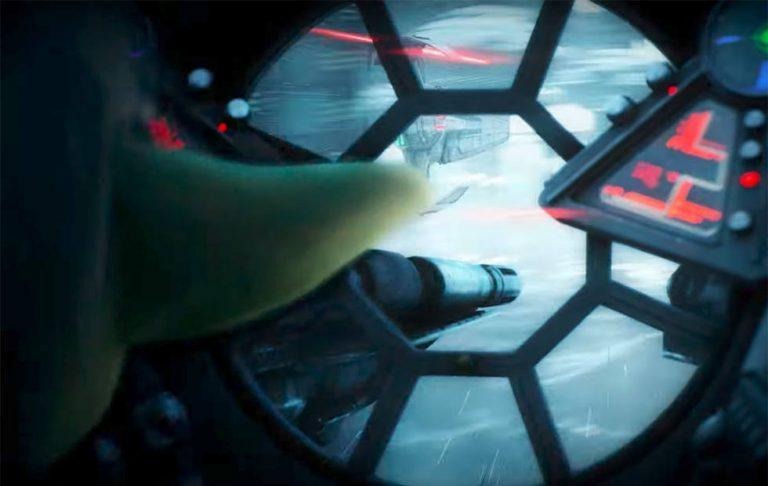 Star Wars Battlefront II arrives next month, but this weekend will bring a treat to diehard fans: the public beta starts tomorrow. The public beta will be for multiplayer gameplay, and will be available for PlayStation 4, Xbox One, and PC players. Those who play will get access to Arcade, Galactic Assault, 8 vs 8 Strike missions, and Starfighter Assault.
Individuals with Early Access got access starting on October 4 at 8AM UTC, but everyone else gets access starting at October 6 at 8AM UTC. If you're in the Eastern time zone, that's 4AM on Saturday; those in the Pacific time zone get access at 1AM. Sony recently published a list of tips for PS4 players, though Xbox One and PC players can also benefit from reading it.
Those who play the public beta get access to something EA calls 'Founder's Crate,' a curated goodie box of sorts. The company says that rewards earned during the beta will carry over into the full game, including whatever credits are earned. The rewards also includes a Star Card that offers a battle head start, a rarity EA says, plus an exclusive Darth Maul emote.
EA has published its own guide for helping players get started with the beta; you can watch that here. There's also a guide on dealing with the beta's Star Cards, and yet another guide on Battle Points. It's worth giving these a look even if you played the original game, as EA has made some big changes to the way things work.
If you're playing on PC, you'll need to be using at least an Intel Core i5 6600K or AMD FX-6350 processor, have at least 8GB of RAM, and at least an NVIDIA GeForce GTX 660 2GB or AMD Radeon HD 7850 2GB graphics card. The company recommends more powerful hardware, though, such as a Core i7 6700 or equivalent, 16GB of RAM, and a GeForce GTX 1060 3GB.
SOURCE: EA