Star Trek TNG Bluetooth Communicator Actually Answers Calls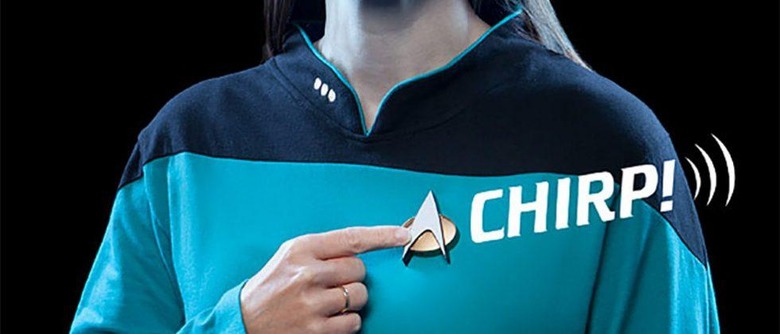 Fans of Star Trek the Next Generation who always dreamed of answering a call by slapping a badge on their chest and saying "Go" can now have that dream come true. ThinkGeek has a new Star Trek TNG Bluetooth ComBadge that actually has Bluetooth inside to connect with your smartphone. That means it will handle your communications wirelessly thanks to its integrated microphone.
The badge allows users to answer and end calls, play or pause audio, access Siri, Google Now and Cortana. It also has that classic chirp effect for when calls are coming in that you remember form the TV series. The microphone integrated promises to be high-quality so the people you are talking to can actually understand what you are saying and is made by Massive Audio.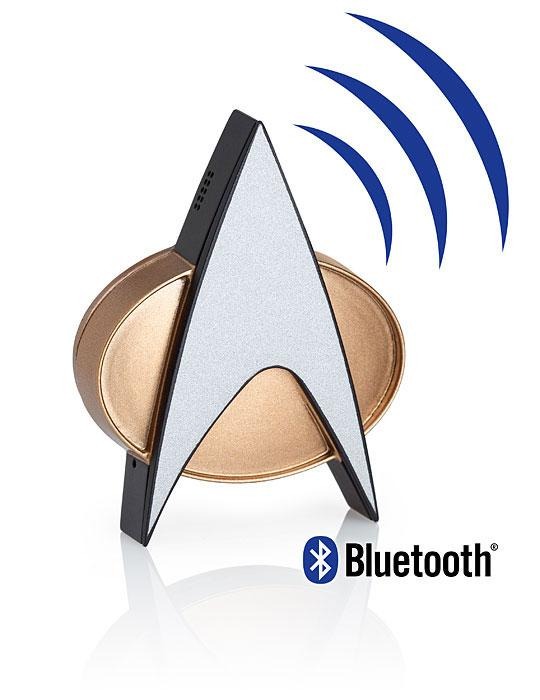 The badge has a wireless range of 33-feet and the driver inside the speaker is a neodymium magnet. The frequency response is 200Hz to 20KHz and the device has a signal to noise ratio of >80dB. The shell of the badge is ABS and zinc and it attaches to your clothes as most modern name badges using magnets.
Power is from an integrated rechargeable battery that is good for ten hours of talk per charge. Charging is via a microUSB cable that is included with the device. One potential catch is that the badge hasn't been approved by the licensor, so the design of the device could change. Considering how many Star Trek themed devices ThinkGeek has in its catalog, odds are the approval will come with no changes made. Dimensions for the badge are 1.65" W x 2.08" T x 0.36" D. shipping is expected in November 2016 and the badge can be pre-ordered now for $79.99.
SOURCE: ThinkGeek