Star Trek: The Video Game hits Xbox 360 and PS3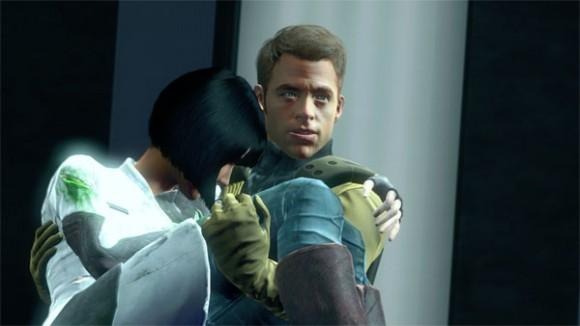 If you're a fan of science fiction and Star Trek, I bet you're really looking forward to the new movie hitting theaters in the next month or so. To go along with the video game, Paramount has announced that the Star Trek: The Video Game for console and PC gamers is now available at retail outlets. The game was designed in conjunction with NAMCO BANDAI Games America.
The game promises cooperative gameplay as players take the role of Star Trek heroes Captain Kirk and Spock. Players will fight and explore the universe aboard the USS enterprise as you fight the enemy Gorn. The video game uses voices from the movie including the voices of Chris Pine as Captain Kirk and Zachary Quinto as Spock.
To succeed in the game players will have to work together and the developers behind the game say that this is the most expensive and authentic Star Trek experience ever developed for the video game platform. The video game uses costumes and set designs from the previous film and a musical score performed by a 100-piece orchestra. The game is based on an original story written by Marianne Krawczyk.
Other actors from the movie are also lending their voice talents the videogame including Zoe Saldana as Uhura, Simon Pegg as Scotty, John Cho as Sulu, Anton Yelchin as Chekov, and Karl Urban as bones. The game is available for the Xbox 360 and PlayStation 3 for $59.99. Computer gamers can purchase the game as a digital download through Steam and other locations for $49.99. The game is rated T for teen.
[via Star Trek: The Video Game]