Star Trek: The Next Generation Enterprise-D VR tour makes it so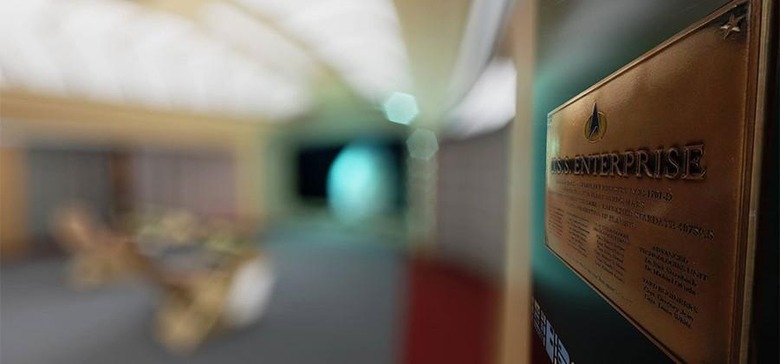 For many sci-fi geeks, Captain Picard and the crew aboard the Enterprise-D of The Next Generation fame is the Star Trek they think of when the franchise is mentioned. Others prefer the original series or the Star Trek flicks of the '80s. Fans of Star Trek: TNG will be thrilled to check out this virtual reality tour of the Enterprise-D.
The VR project comes from a 3D artist called Jason who has a goal of constructing the entire USS Enterprise NCC-1701-D using the Unreal Game Engine. This is a great thing because fantastically beautiful work can be done using that game engine.
Jason plans to build all 42 decks of Picard's Enterprise so that fans of the show can explore all they want. I hope he hides some tribbles in there somewhere. The models used in the room come straight from the TV series. The job is made easier since technical specs are around for it, but they don't offer the level of detail needed to model the rooms from scratch.
Jason has pulled what he needs from multiple sources including HD episodes of the show, production drawings, set blueprints, and official blueprints. With a project like this not being performed with the approval of CBS, you have to wonder how long it will be before attorneys step on the project and kill it.
SOURCE: RoadtoVR