Stadia Controller The Claw shipping from its manufacturer before Google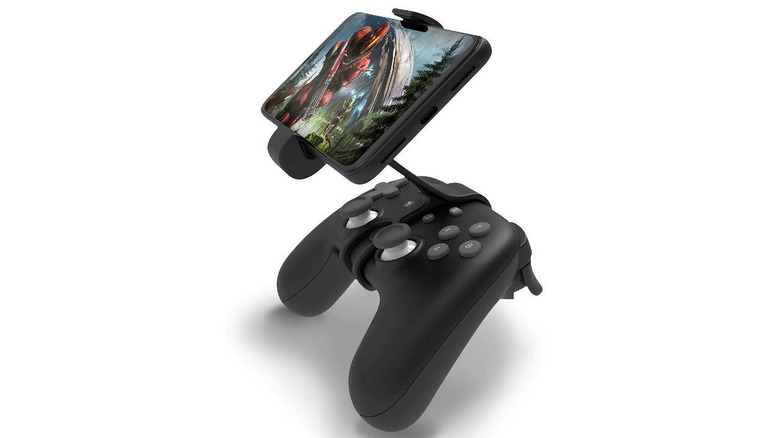 Things seem to finally be going smoothly for Google Stadia. All Founders already have their promised perks and Premiere Edition and Buddy Passes have been distributed. The Web storefront has opened and Google has just rolled out an update that makes any Chromecast Ultra a Stadia Chromecast Ultra. Despite that, at least one piece still has to fall in place, and that's THE CLAW power support for the Stadia Controller. Google has yet to put a date on its shipment but it seems that its manufacturer isn't waiting any longer and is already making it available ahead of Google.
Granted, this Claw isn't exactly a critical piece of the Stadia puzzle. It simply attaches a supported Pixel phone, which means a Pixel 2 or newer, and the one and only Stadia controller. It's a fixed kind of power support that won't work on any other combination and something you won't find elsewhere except from Google and, apparently, its manufacturer.
Power Support, the makers of the Claw power support, has apparently put the item for sale on its web store. But more than that, it has actually started shipping to those who ordered it. In contrast, Google Store's product page for its own special accessory remains dormant.
You might not feel too bad about missing out on the accessory's sudden appearance. While Google's press release make it sound like it took take great care to design The Claw with comfort and aesthetics in mind, it seems to have neglected to pay attention to some small details. Like how the grip presses the volume button unless you move the phone off-center.
Still, if you go for this kind of collecting activity, the Claw is available for $14.99 from Power Support. Just be careful how you attach your phone to the grip, which sort of defeats the purpose of a simple to use clip.