ST1080 head mounted augmented reality display gets priced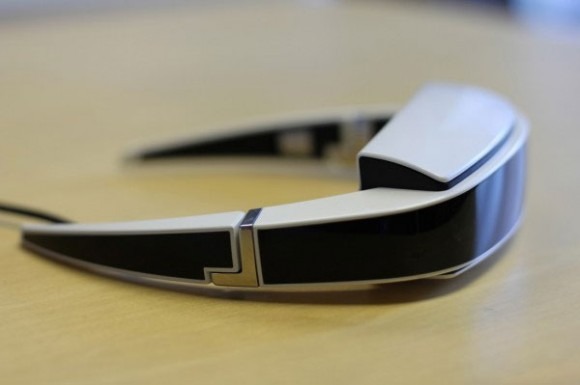 There are a number of head mounted displays on the market today that try and look like sunglasses and offer you a simulated larger screen for your video watching. We have talked about the offerings from Vuzix in the past with the firm showing off the Wrap 1200VR a couple months back. A new competitor on the market is from a company called Silicon Micro Display (SMD) and the glasses are the ST1080.
These glasses were announced back in November so the specs were known, but the pricing wasn't. SMD had promised that the glasses would be lower cost than the others on the market. The ST1080 haven't met that promise with a steep price of $799. The upside to the glasses and the steep price is that these things are 10% see-through thanks to some cool screen tech.
That will allow the glasses to be harnessed as an augmented reality platform since you can see through the screens. The glasses will support 1080p resolution and can be powered on the go from a USB port. Those are some nice features that help justify the price, but at $799, these glasses will still be a hard sell.
[via Roadtovr]