ST Octane Academy: Ultimate owner driving experience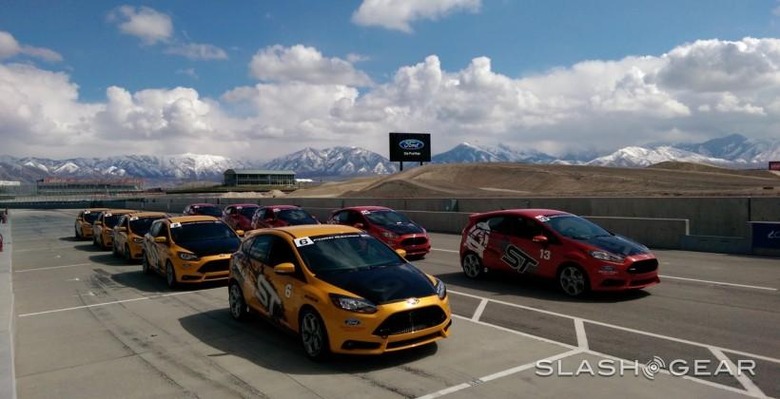 Take a compact car, add a meaty engine, and you've got a recipe for success, and Ford is aiming to show drivers just how fun its high-performance small cars can be. Held at Miller Motorsports Park in Tooele, Utah, the ST Octane Academy puts new Focus ST and Fiesta ST owners on the track with racing instructors to make sure they're getting the best out of their cars. Ford invited me along to try my hand at the wheel.There's an art for squeezing the fastest lap times and the most fun out of a fast – but not supercar fast – car. In a supercar you almost certainly fall short of nudging its limits (my time behind the wheel of the Lamborghini Aventador was evidence of that) and can generally count on electronics and power to get you out of most situations.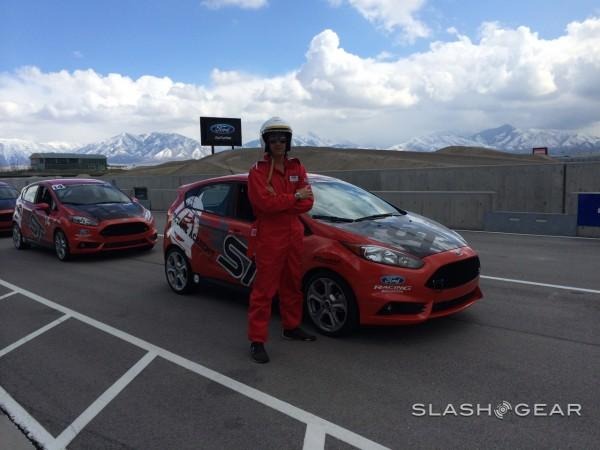 Supercars are fun, but small, powerful cars can be even more fun. For a start, you can't count solely on power to cover up patchy driver skills. You can feel more connected to the engine and the suspension, because you can't generally count on them to rescue you, only to work with you.
That collaboration between car and driver is what the ST Octane Academy aims to teach. Inspired by TV show Octane Academy, it's staffed by four professional drivers with a fleet of ten Fiesta ST and ten Focus ST cars, with a packed day of driving classes, ride-alongs, hot-laps, and a custom circuit.
The cars aren't quite the same as you might drive off the forecourt, however. Most noticeably, they've been fitted with roll cages and racing harnesses, while hydraulic handbrakes make for faster turns. The brakes have been uprated, too, with stronger pads and race-spec brake fluid.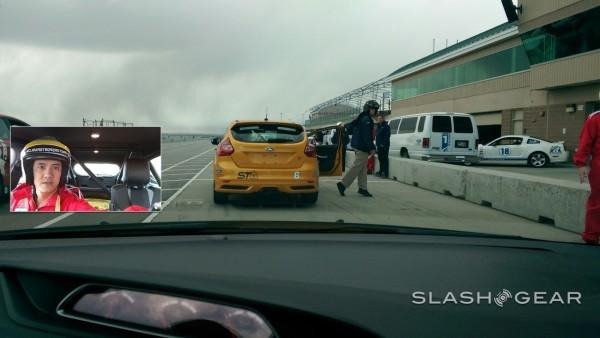 Under the hood, though, it's business as usual for Ford's pair of turbocharged "hot hatches". The Fiesta ST has a 1.6-liter EcoBoost I-4 engine good for 197 HP and 202 lb-ft of torque; as for the larger Focus, that has a 2.0-liter EcoBoost I-4 engine with 252 HP and 270 lb-ft of torque. Both run their power through a six-speed manual transmission to the front wheels.
There may be a clear family resemblance, but the two cars actually drive quite differently. The Focus is perhaps better scaled to American roads, bigger inside and out, and with – whisper it – more space in the trunk and the rear seats if you're insisting on being practical somedays, too. It feels well placed on the track, too, solid and stable, with the powerful engine throwing it out of corners with a pleasingly sonorous slap that reverberates through the cabin.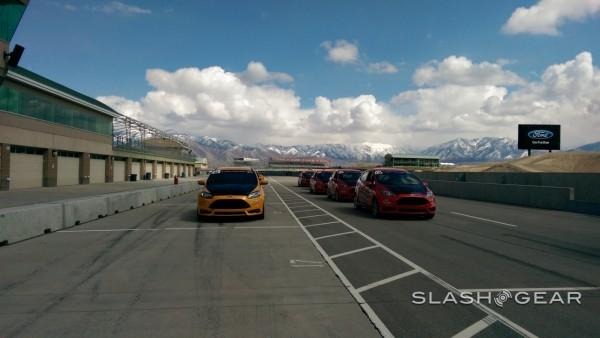 In contrast, the Fiesta ST feels a little more frenetic, more excitable. The smaller car loses out in the practicality stakes, but it's a fearless, nimble little thing, the engine and its turbo buzzing happily the harder you push it. Gear-changes in both cars are slick, but the slightly shorter throw in the Fiesta ST encourages you to slap it about more, throwing it into corners and then quickly twisting out of them again.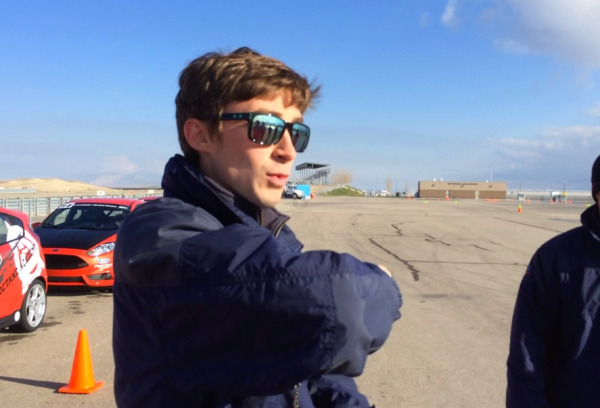 The combination of eager cars and enthusiastic, patient instructors pays dividends, and my lap times are getting better. Picking between the Fiesta ST and the Focus ST is turning out to be the hardest part, in fact: the smaller can is almost $3k cheaper, though with less power and what might be a slightly tougher overall package to live with every day. Not every drive can be on a great curving track like the Miller Motorsports Park boasts, after all.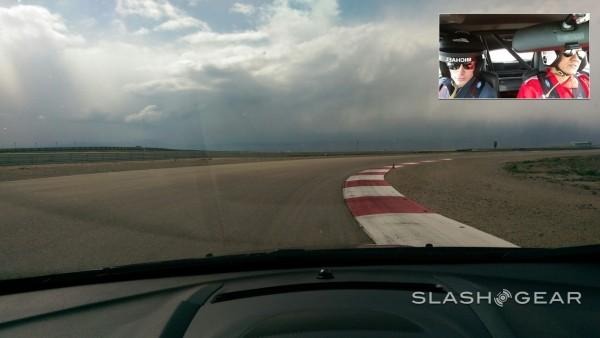 That's a consideration for another day, though: today there's no shortage of track time to be had. Just when you start to feel impressed with yourself, of course, it's the instructors turn to take you out and show you quite how far from being a pro-driver you are.
Several hot laps in each car later, and I'm convinced. I might not be able to pick between the two cars, but I know you'd be crazy not to take Ford up on the track day option either way.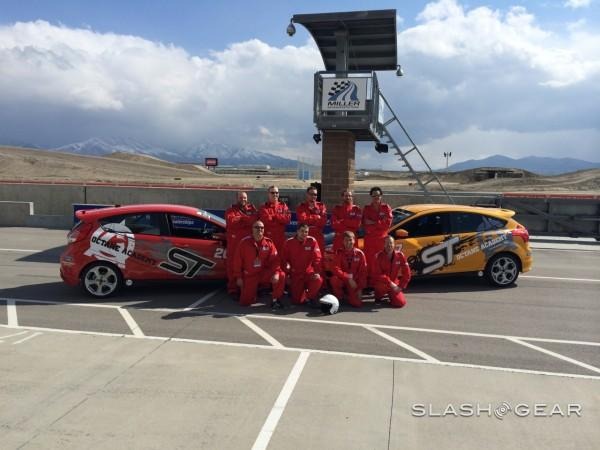 The ST Octane Academy is open to buyers of new 2013 and 2014 Focus ST and 2014 Fiesta ST cars, with Ford covering the cost of the track though owners themselves need to arrange fights and accommodation. slashgear.com/cars