SSC Tuatara production hypercar breaks cover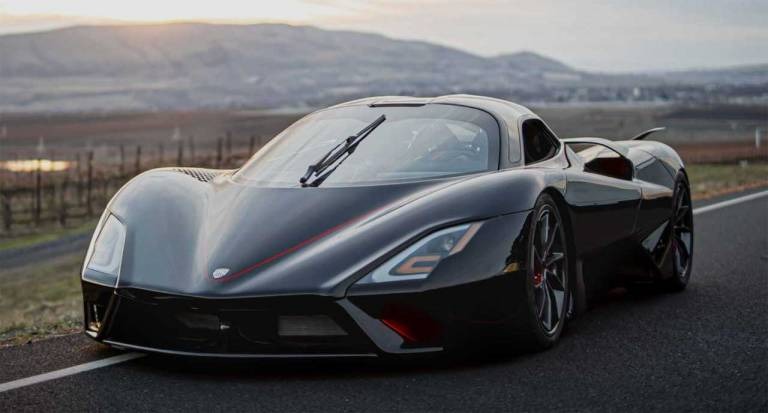 Shelby SuperCars or SSC has unveiled the very first production SSC Tuatara hypercar. The company will make 100 examples of the car to sell to the public. Power for the car comes from a twin-turbo 5.9-liter flat-plane crank V8 that makes 1,750 hp on E85 and 1,350 hp on 91 octane.
SSC uses a CIMA 7-speed transmission that is robotized and can change gears in 100 ms. The car weighs 2,750 pounds and was designed with aerodynamics in mind to go fast. Tuatara uses a carbon fiber exterior of the monocoque with exposed carbon fiber seen in various spots.
SSC uses fancy dihedral doors that are hydraulically operated and open with the press of a button. CCS has quite the looker with the SSC Tuatara and a wild design that looks every inch a hypercar. Pricing is a mystery for the car right now, but in 2013 SSC planned to sell the car at $1.3 million each.
The car is focused on top speed rather than extreme handling. SSC says that the car should go 300 mph. We wonder what kind of tires the beast uses to reach that kind of speed. The entire rear end of the car is mesh, and it has a flip-up rear spoiler.
We also wonder if it will need new wheels and tires after a top speed run as Bugatti required on its hypercar. The black car in the image looks fantastic, and fans will want to check out the video above for more information on the car. The video shows a bit of how the car was designed, assembled, and the internal structure of the vehicle. It's as cool under the skin as it is on the outside, we wish we could hear it run.