SSC Tuatara packs 1350hp and more awesome than you can measure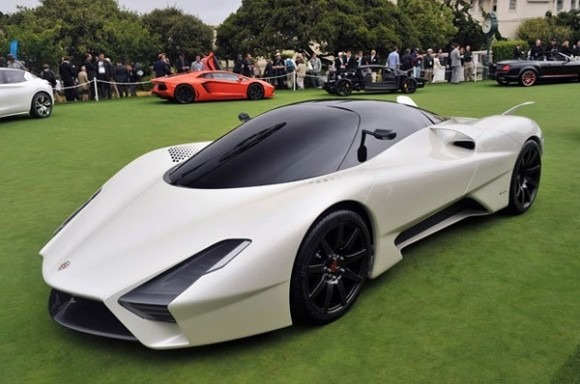 If you like cars of all sorts one of the places you want to go is pebble Beach during their awesome car show out on the grass. At the show, you will see everything from common luxury rides polished and shined to perfection often beyond what the cars were like when they rolled out of the factory. You can also lay your eyes on some truly awesome current exotics.
One of the most exotic of the exotics that sat on the grass in pebble Beach was the SSC Tuatara. This car is made by Shelby SuperCars, which is no relation to the infamous Carol Shelby of GT500 Mustang and Cobra fame. The beast from SSC packs enough power under the hood to make the Bugatti Veyron feel like a VW Beatle.
The Tuatara pounds out 1,350 horsepower form a twin-turbo 7-liter V8 engine. That is enough reckons Jerod Shelby to push the car over the top speed the Bugatti Veyron has currently. Pebble Beach was the North American debut for the car. There will only be 16 of the cars produced at a million each. I will say that the Tuatara is one of the best-looking cars I have seen. Kudos to designer Jason Castriota. It looks like something a billionaire Tron would drive. Check out the video below for more detail.
[via Autoholics]