Squeeze for Alexa, coming to the HTC U11 very soon [UPDATE: It's out!]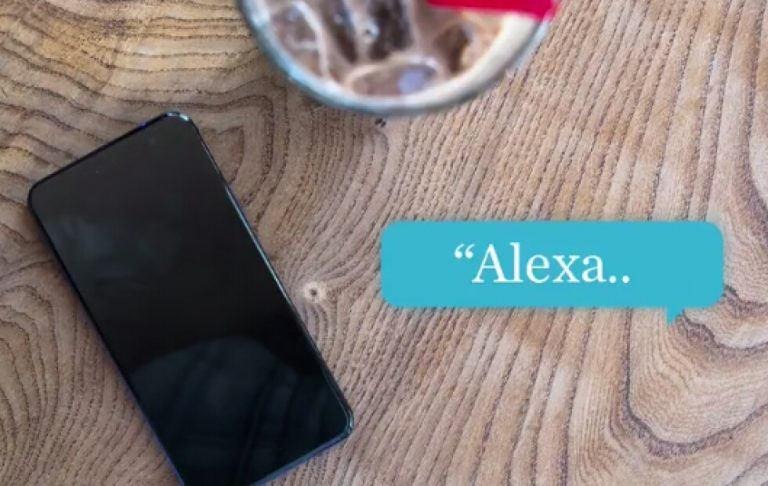 In the future, we might no longer need to even touch our phones to control them. We can just do it by voice. That is, if Samsung's vision for Bixby ever truly takes off. In the meantime, however, we'll have to content ourselves with less powerful but more useful personal assistants like Google Assistant and Alexa. And we'll still need to have a physical way to trigger those, like, say, squeezing your phone, which is exactly what HTC wants you to do with its U11 phone, possibly starting this week.
As nice and pretty as the HTC U11 may have been when it launched, it was, in practice, somewhat of a half-baked product. Many of its features, especially related to its "squeezable" Edge Sense have yet to come. While HTC has teased what may be in the future for Edge Sense, one of those might actually come even sooner: integration with Amazon Alexa.
The HTC U11 was supposed to officially support at least 3 personal assistants: HTC's own underwhelming Companion, Google Assistant, and Amazon Alexa. Two out of three worked out of the box but Alexa was notably missing. But not for long. Over the weekend, HTC pushed out an update to the Edge Sense app that added an option to launch Alexa by squeezing the phone. Amusingly, that option actually didn't do anything. The actual functionality will only be rolling out soon. How soon? If HTC's tweet is to be believed, or if they're on schedule, the switch will be flipped this Monday, 17th July.
Your #HTCU11 is about to get a new personal assistant. pic.twitter.com/oZ62kgHqON

— HTC USA (@HTCUSA) July 14, 2017
Once that happens, you can assign Alexa to one of the two possible actions associated with the Edge Sense squeeze. There is no word yet on what will be possible or not possible in this incarnation of Amazon's smart virtual assistant, but we can pretty much presume the sky's the limit. Mind you, this isn't the first time Alexa officially came to a smartphone. That distinction belongs to the Huawei P10 earlier this year. Still, it's interesting to see not one, not even two, but three assistants battling it out on a single phone. Not that the HTC Companion is even worth mentioning at this point.
HTC has been trying to jump into the spotlight with new features like the HTC Companion and Edge Sense which, while great in theory, have been somewhat disappointing. HTC has promised and even teased updates to build on those foundations, but the bigger question is how soon and how fast it can roll those out.
UPDATE: As promised, HTC has indeed flipped the switch and has made Alexa ready to answer your beck and call. Provided you have an HTC U11 and live in the US, that is. With Alexa, you can get fast access to media, facts, and your appliances without having to scroll through apps and menus. When enabled, you can activate Alexa without touching your phone as long as it is already unlocked. Alternatively, you can also use Edge Sense to squeeze and get Alexa's attention. Alexa integration comes via an HTC Alexa app that is only available in the US for now. UK and Germany are promised to follow soon.