Square mobile commerce device launched in Canada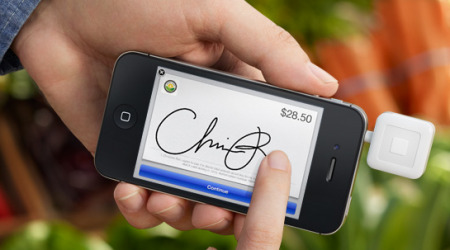 Square, maker of the nifty little commerce gadgets that plug into a mobile device's headphone port, has announced the availability of its Mobile Card Reader in Canada. The Mobile Card Reader allows businesses and individuals to accept credit card payments directly from their iOS or Android smartphone or tablet. The device is free.
Square charges a 2.75% fee per card swipe, and brings in over $8 billion in annualized payments. The accompanying app, Square Register, is also free, making the system accessible to anyone who wants to convert to a mobile-based payment system. According to the press release, Canada is Square's first foray outside of the US.
Said the VP of International for Square Alyssa Cutright, "We are focused on making commerce easy for everyone. Square builds free tools for local businesses of all sizes and types to thrive. We're thrilled to introduce Canadian businesses and their customers to the most seamless and enjoyable way to do business."
Payments issued through Square's Mobile Card Reader and accompanying app are available within 1 to 2 business days. There are no setup fees or long-term contracts according to the company's website. For those who bring in substantial business, there's an optional $275 flat monthly rate rather than the 2.75% per transaction fee.