For gamers, the Hitman franchise has always been about stealthily killing your adversaries and targets. Usually, these types of games took on a real-time first person perspective to add to the atmosphere of an anxiety and excitement. But in early 2014, Square Enix turned what was then its newest Hitman title on its head and slapped it on what is best described as a pretty board game. Perhaps riding on the fanfare surrounding the upcoming Hitman title, the game publisher will be taking Hitman GO from mobile to your PC and favorite console or handheld.
At its essence, Hitman GO is a turn-based, puzzle strategy game that plays out on what looks like a diorama set mated to a board game. It was a gameplay style that Hitman gamers were probably not familiar with but one that lent itself perfectly for mobile devices. Despite or probably because of that novelty, the game met with relative success, enough for Square Enix to want to expand it beyond its mobile roots.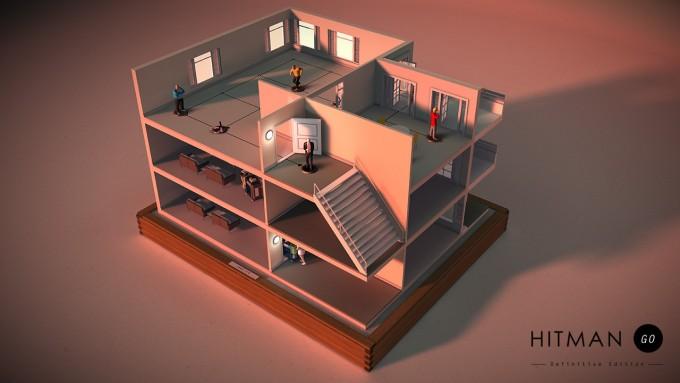 Hitman GO: Definitive Edition has been revised and improved for more powerful devices. That means that graphics have been tuned up and that controls have been optimized for both keyboards on PCs as well as gamepads on consoles. In addition, achievements have been integrated with each platform's appropriate systems. On the PlayStation, the game has cross-save functionality so that you can switch between handheld and console seamlessly.
While in-app purchases are a thing on mobile, they aren't so popular on the bigger boxes. So for the definitive edition, those have been removed. Instead, all previous content updates, including Opera, Airport, and St. Petersburg, are available right out of the box.
Hitman GO: Definitive Edition will land on Steam, the PlayStation 4, and PS Vita on February 23 with a $7.99 price tag. It will be interesting to see if Square Enix will also bring Lara Craft GO, another, and perhaps more appropriately themed, turn-based puzzle game to these platforms as well.
SOURCE: Square Enix