sProjector packs 1000 lumen brightness and up to 180-inch image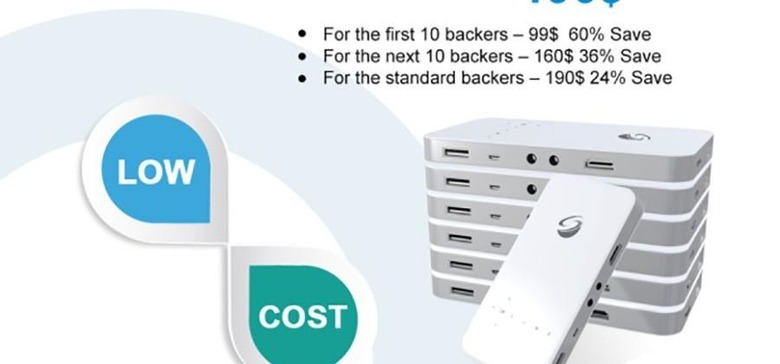 The big problem with most of the tiny projectors out there is that they lack the brightness needed to be usable in all but the dimmest rooms. A new projector has turned up called the sProjector and this small pico projector has 1000 lumens of brightness.
It can throw an image up to 180-inches wide at 1920 x 1080 resolution. It's very small at 70mm x 130mm x 15mm and weighs 150g making it highly portable. The projector is easy to set up with auto keystone, auto lamp dimming, and auto brightness adjustment. The lamp has up to 15000 hours of life depending on lamp mode selected.
TV shows can be stored on the projector's internal storage and it has connectivity for set-top boxes. An internal rechargeable battery powers the projector for up to five hours. The device is quiet with no fans and uses SSD for internal storage with no moving parts. A digital TV dongle is available and a HDMI port is integrated.
The sProjector is on Indiegogo seeking $10,000 and has raised over $319,000 with 18 days to go. A pledge of $190 will get you an sProjector, but the shipping time frame is unknown.
SOURCE: indiegogo