Sprint's Magic Box is a signal stopgap that's not easy on the eyes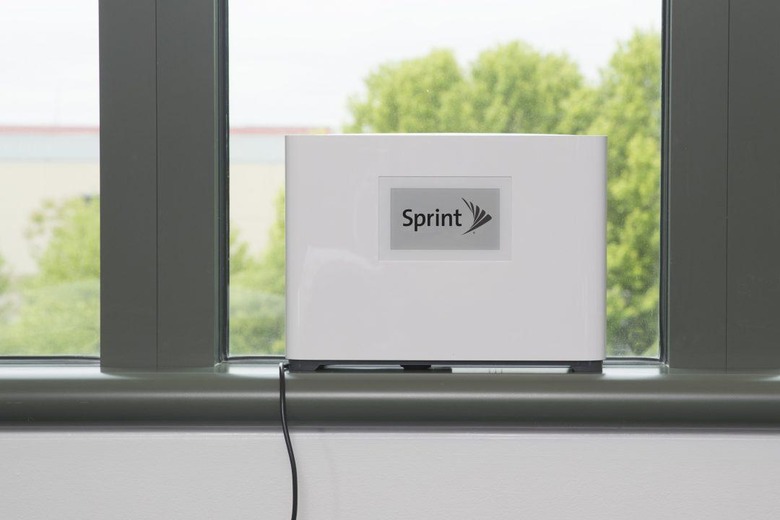 Each carrier has its share of drawbacks, but with Sprint, one of those drawbacks can certainly be network coverage. While Sprint usually offers the least expensive service, coverage can often leave something to be desired. If you find yourself in this position frequently, you may want to have a look at Sprint's new Magic Box network extender.
Network extenders are nothing new, but Sprint is trying to make this stand out from the crowd by claiming that it's the world's first all-wireless small cell. In non-marketing speak, that means all you need to do is place it by a window – perhaps a window that isn't easily visible from the street, given the look of this thing – and plug it into a wall outlet. There's no installation aside from that, which should take some of the hassle out of getting these things set up.
Once your Magic Box is up and running, Sprint says that you'll notice both a boost to your signal strength and download speeds – in fact, Sprint claims that Magic Box can increase download and upload speeds by as much as 200%. Magic Box can support up to 65 connections, and it sounds like this thing of capable of boosting coverage in a pretty significant area.
Specifically, Sprint says that Magic Box can cover 30,000 square feet indoors and that coverage can extend a further 100 feet outdoors. Not only does this mean that Sprint users in your office or home will benefit from the boost that Magic Box provides, but so will neighboring users in same building or next door. Magic Box is part of Sprint's plan to "densify" its network, making 4G LTE easily accessible to subscribers in the lead up to launching its 5G network.
One interesting thing to note is that Sprint won't be charging consumer or commercial customers anything to use Magic Box. That's a pretty important break from other carriers – Verizon, for instance, charges a not insignificant $250 for its own network extender. The Magic Box isn't available yet (and Sprint hasn't announced a release date), but if you already know you'll need one, you can pre-order it by following the source link below.
SOURCE: Sprint