Sprint unlocks your mobile phone upon departure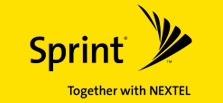 Are you getting ready to leave Sprint behind and move to another carrier such as T-Mobile? They're both run on CDMA networks, so wouldn't it be great if you could just use your old Sprint phone? Don't worry, now you can.
As the result of a class action lawsuit Sprint will now hand out the unlock codes for your phone once you decide to leave them. The lawsuit claimed that the locked phones made it more costly to change carriers.
The settlement covers all customers who bought Sprint phones between Aug. 28, 1999, and July 16, 2007. It should allow those phones to be switched to competitors whose networks are compatible with Sprint's, such as Verizon Wireless and Alltel Corp.
Sprint, whose operational headquarters is in Overland Park, has denied wrongdoing but said it agreed to settle the cases to avoid the uncertainties and expense of litigation.
"We think this is a fair and reasonable settlement," said Matt Sullivan, a spokesman for Sprint.
Sprint cell phone unlocking policy [via SlashPhone]