Sprint's Q4 offerings consist of the Centro, Touch and Pearl 8130?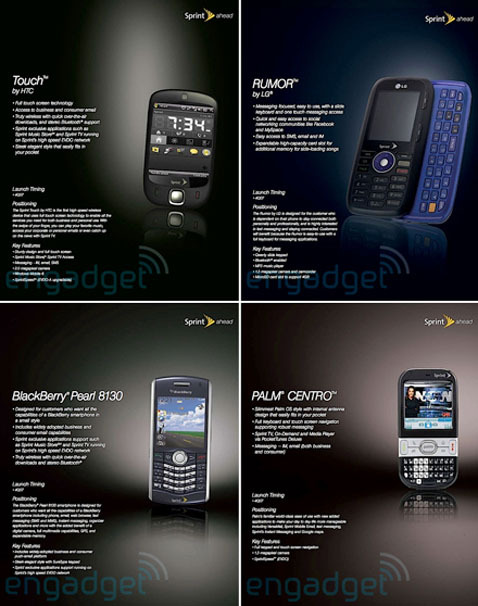 While we're still chalking this up as a rumor, the writing is on the wall that Sprint's Q4 lineup will no doubt include the Palm Centro, HTC Touch, and Blackberry Pearl 8130.
We've seen the new Palm Centro all dressed up with Sprint logos and reported the HTC Touch on Sprint some time back, but this is the first time we've seen Sprint on the 8130 instead of Verizon markings.  The 8130 feature a GPS receiver but no WiFi, and will instead have EV-DO from Sprint.
The Touch is EV-DO Rev. A upgradeable, which is super nice and a QWERTY keyboard on the LG Rumor is a nice touch for the young consumers.
Sprint's Q4 lineup: Rumor, Centro, Touch, and Pearl 8130 [Via Engadget]