Sprint Galaxy S9 deal slashes $500 off price, includes $150 Visa gift card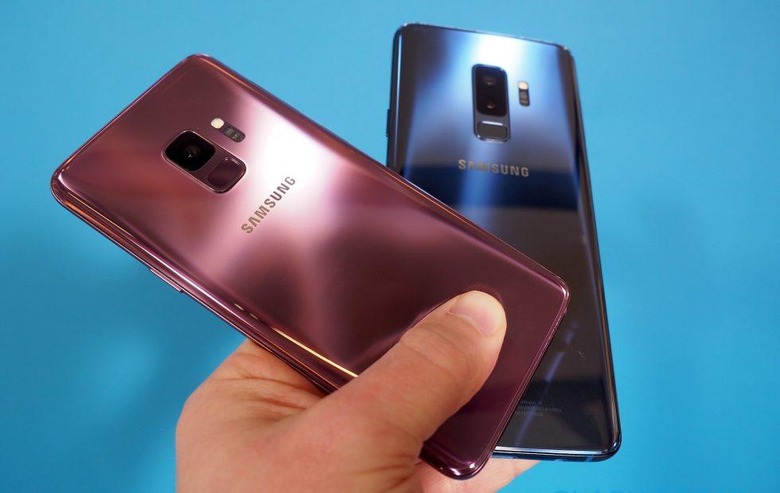 Sprint will start taking Galaxy S9 and S9+ preorders on March 2, but ahead of that it has detailed the deals it has planned. The company boasts plans to offer the latest Samsung flagship Galaxy phones at the lowest monthly device rate of any major carrier, at least when it comes to offers that don't require a down payment. Non-Sprint customers who switch can save up to $500 off the S9 or S9+.
Assuming you're ready to upgrade from your existing smartphone, a flagship's initial launch period is usually the best time to find great deals. Sprint is underscoring that with its new Galaxy S9 deal, one that offers the smaller of the two handsets for $13.55/month and $0 down. The larger S9+ is also covered under this deal at $18.55/month with $0 down.
Customers must switch to Sprint and trade in an eligible smartphone to get this deal, which works out to $350 off the Sprint Flex price if either handset is pre-ordered. If you switch to the carrier, which means bringing your existing phone number with you, Sprint will also give you a $150 Visa gift card, working out to $500 in total savings.
This deal is open to well-qualified customers, according to Sprint, and it requires those customers to sign up for an 18-month lease and a new line. Looking at the fine print, we see that the $350 savings will be delivered in the form of a $19.45/month bill credit that will start within two billing cycles. The $150 Visa gift card is offered to customers who register online and port a number.
Sprint classifies trade-in devices based on tiers; to get the $350 savings, customers will need to trade in a Tier 1 device, which is the iPhone 8 or greater or one of the Galaxy S8 models. The Galaxy S7 models, iPhone 7 models, and LG V30+ are considered Tier 2 devices and they come with a $250 savings. The Galaxy S6 models, Galaxy Note 5, iPhone 6 models, LG G6, LG V20, and original Google Pixel models are considered Tier 3 devices; they come with $150 savings.