Sprint expands Buyback program to any eligible handset from any carrier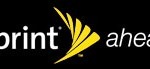 At some point, most of us get a hankering for a new mobile phone and sometimes that hankering means that we change carriers too. Sprint has announced that it is expanding its Buyback program for mobile phones. The program gives users account credit for recycling old devices.
The plan has been extended to cover any eligible phone even if the device is not from the Sprint network. The Buyback program is in effect at more than 1000 Sprint owned retail stores around the country. The program covers more than 900 eligible devices.
Payouts depend on the handset in question and will be given in the form of account credit. Credit will range from about $5 to $300 depending on the device. Sprint gives the example of trading in a Blackberry Bold 9700, which will get the customer $161.50 in credit whereas the LG VX9000 Env2 will get $35 in credit. There eligible devices can be returned for every one handset purchased on Sprint.