Spring Design Alex Set To Launch In "Early Spring"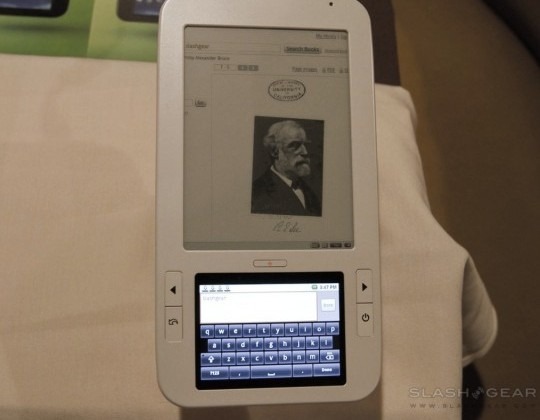 So come the first week of March, and Spring Design still has yet to reveal any signs of its dual screen Alex e-reader being available for pre-order, last seen at this year's Consumer Electronics Show.  The company's website has been reading "keep checking in and by the first week of March you'll be able to preorder your Alex online".
According to Engadget, Spring Design has said "that there were some slight issues with the order page and that it should be up within the "next week or two," and Spring Design still plans to have the reader in customer's hand's by "early spring.""
We look forward to seeing the Spring Design Alex, a dual-screen reader with 6-inch E Ink up top and 3.5-inch capacitive LCD, in, well, whenever "early spring" is slated to come.