Spotify's redesigned podcast show pages add featured trailers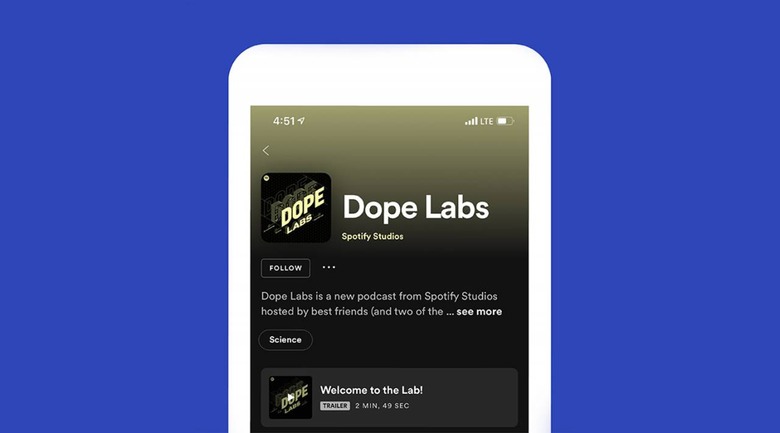 Spotify has 'refreshed' its Podcast Show page with new tools to help users find the content they're most interested in. In addition to the new category tags that simplify finding similar content, the Podcast Show page also now features show trailers, which are exactly what they sound like. With these, users can get a quick preview of the show before deciding whether to stream or download.
Podcasts have become a major item on Spotify, joining the platform's music content to offer users spoken audio shows. Users can find new shows by searching through Spotify's Podcast Show pages. The company announced a redesign to these pages; the changes are live in the mobile apps starting today.
The biggest change is the addition of featured show trailers, which are a couple of minutes long with a preview of what listeners can expect. The trailers appear if the show has a trailer episode uploaded; users will find these 'prominently highlighted' at the top of the episode list page.
Users can tap on the 'episode' to listen to the trailer before getting on board with the show, assuming they're still interested after listening. In addition, and as regular users have likely already noticed, the Podcast Show page has a new design that moves the descriptions to the top, making it easier to read what a show is about.
Finally, the show page also has a new categories section that is listed below the description. Users will see which categories the show belongs in — things like 'True Crime,' 'Relationships,' 'Travel' and more. Tapping one of these categories will pull up other shows that are also in the same audio genre.