Spotify tipped to expand presence with carrier partnership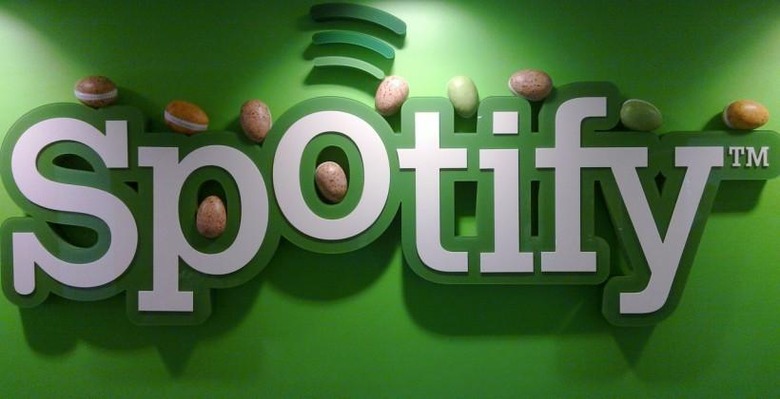 Following in the footsteps of the AT&T and Beats Music partnership, Spotify is reportedly planning to partner with Sprint to offer its customers an easier way to pay for the service, as well as a free subscription trial, expanding its presence in an increasingly competitive market.
The information comes from sources that spoke to the folks at Re/code, saying that under the partnership Sprint users could use the carrier's billing system to pay for their Spotify subscription. In addition, some users could score a lower Spotify subscription rate.
If all goes as the sources say, Sprint will be revealing the new partnership with Spotify later this month on April 29 in New York City, though the carrier has declined commenting on the rumor. In addition, it all reportedly hinges on approval from music labels.
According to the sources, the partnership will be akin to the AT&T/Beats Music partnership, offering some sort of discounted pricing structure for families under the Framily plan. Nothing is official at this point, but there's not long to wait until the proposed announcement date arrives.
SOURCE: Re/code