Spotify debuts gaming section with soundtracks and playlists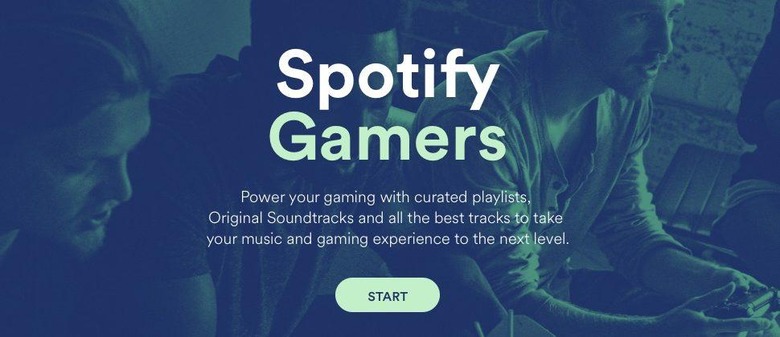 Gamers have long known that their digital entertainment hobby can produce some of the best music their ears have ever heard, from the original, retro-inspired beats of Hotline Miami, to the carefully blended mix of songs that make up the Grand Theft Auto soundtracks. Now streaming music giant Spotify has wised up to this too, launching a new portal dedicated to video game soundtracks and playlists.
You can browse the full list of original music and soundtracks on the Spotify Gaming hub, but the long list of options includes music from classic titles to brand-new releases. Available are the soundtracks for No Man's Sky, the complete Halo series, Portal, Uncharted 4, Mega Man, Bioshock, Red Dead Redemption, Journey, Destiny, Castlevania, Minecraft, as well as the previously mentioned Grand Theft Auto V, and many more.
Alongside soundtracks are a number of playlists designed to provide mood music that matches the theme of what you're playing. For example, there's "ultimate hip hop gaming," "ultimate rock gaming," "gaming anthems," and "epic gaming," which will get you pumped up for that boss battle or multiplayer match.
Subscribers to the service can also pick from playlists created by the community, as well as curated collections chosen by Spotify. These mostly include regular songs from existing artists, but are still well-chosen to match the mood gamers are looking for.
SOURCE Spotify