Spotify acquires The Ringer to expand its podcast library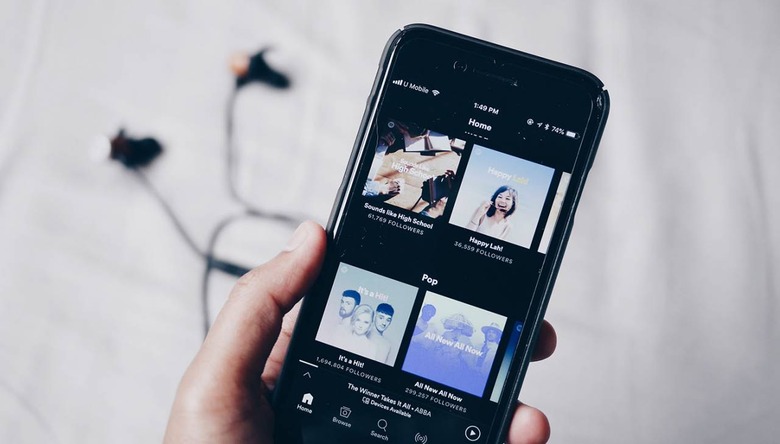 Music streaming service Spotify has announced the acquisition of The Ringer, a website that, among other things, offers a large selection of podcasts on sports, popular culture, and more. Spotify will get these podcasts as part of the deal, as well as The Ringer website and its entertainment and sports team. If everything goes according to plan, the deal will close in the first quarter of the year.
The Ringer was founded by Bill Simmons; it publishes articles primarily on sports topics in addition to podcasts like "The Bill Simmons Podcast," "The Hottest Take," "The Road Taken," "The Rewatchables," and many more. In its announcement of the acquisition today, Spotify's Chief Content Officer Dawn Ostroff said:
We look forward to putting the full power of Spotify behind The Ringer as they drive our global sports strategy. As we set out to expand our sports and entertainment offerings, we wanted a best-in-class editorial team. Bill Simmons is one of the brightest minds in the game and he has successfully innovated as a writer and content creator across mediums and platforms. The Ringer's proven track record of creating distinctive cultural content as well as discovering and developing top tier talent will make them a formidable asset for Spotify.
Spotify began adding podcasts to its platform back in 2015, though it only starting getting serious with the new audio genre last year. In addition to its acquisition news, Spotify recently revealed that it has 271 million active users every month and that it has 124 million paid subscribers. Both subscription and ad revenue saw increases in Q4 2019.
The Ringer will add around another 30 podcasts to its lineup, which is particularly good news for Spotify sports fans. Users will be able to find, download, and listen to these podcast episodes directly through the Spotify app, though it's unclear whether they'll be made available. It's likewise unclear how much Spotify paid to acquire The Ringer.