SpongeBob Speakers and Sponge Dock make music fun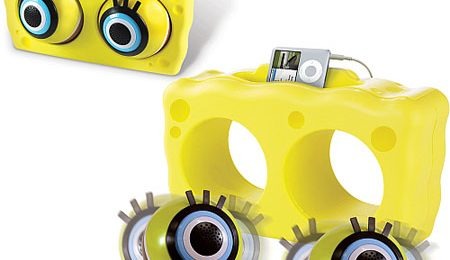 Whether you love the cartoon character or simply want some speakers that are a tad bit more interesting than your standard fare, you'll probably want to pick up the SpongeBob Speakers and Sponge Dock.
This system includes two speakers in the shape of eyeballs and a dock. The speakers can be placed within the foam dock or can be set on a flat surface nearby. But here's where the fun part kicks in: the speakers roll around to the beat of your music.
On top of the dock, you can place your audio player. This way, you can listen to your music while on the go or while at home. One thing is for certain, however. There aren't very many speakers in the shape of eyeballs that dance. I'm just sayin'. You can get the SpongeBob Speakers and Sponge Dock now for $39.99. But first, watch a video of the system in action below: