SplitFish Dual SFX Frag Pro controller to ship on November 10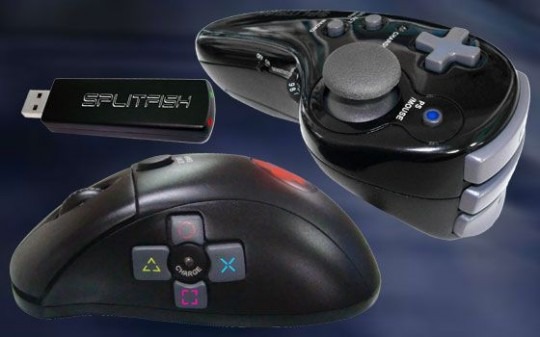 Ask a handful of PC gamers why they don't like to play shooters on console systems like the Xbox and the PS3, and several of them will tell you they want a mouse and keyboard for shooters. Controller maker SplitFish unveiled its slick Dual SFX Frag Pro that adds a mouse to the PS3, but we have not known when the device would ship until now.
SplitFish announced today that the SFX Frag Pro controller would ship on November 10. In case you aren't familiar with the product, the controller has a mouse section with 2000dpi sensitivity and a second section called a Fragchuck that function together as s full function controller for PCs and the PS3.
I can certainly see the usefulness of the mouse section, but I am dubious about the Fragchuck section where the directional control is placed. It has to be better than playing with a normal PS3 controller though. The controller will sell for about $90.